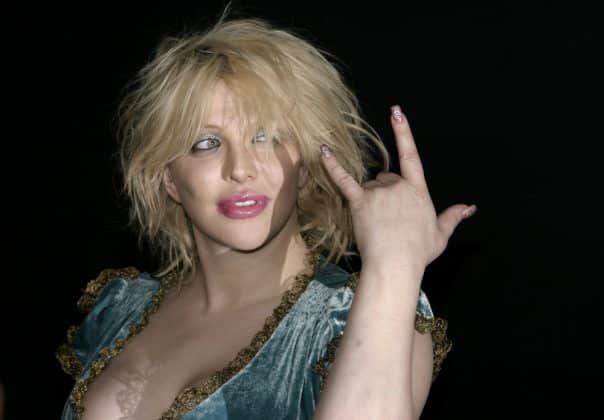 Courtney Love received her first dose of the Covid vaccine in the UK. The 56 year old singer shared an image of herself receiving the vaccine on Instagram and thanked the NHS.
Love wrote, "Got vax, in Chelsea, thank you @nhsenglandldn".  
A representative for the Hole singer said that Love was a priority for the vaccine. They said, "She has an underlying health condition that makes her eligible. She is extremely grateful to the NHS and all the frontline workers". 
Courtney Love is the widow of former Nirvana frontman Kurt Cobain. She relocated from Los Angeles to London in 2019 to record an new album and work on a new book.
29 years ago on February 24, Courtney Love and Kurt Cobain tied the knot. Last year, Love paid tribute to her late husband. She posted on social media, "28 years ago , we got married , in Honolulu, on Waikiki Beach. 28 years ago I recall feeling, deeply, delighted, dizzy, so in love, and knowing how lucky I was. This man was an angel. I thank him for looking out for me".
Love and other celebrities: 
More than 15 million people have received the Covid vaccine in the UK, just two months since the first jab was administered.
Love becomes the latest celebrity to receive the jab, following stars like Ian McKellen along with Elton John and Michael Caine. McKellen said he felt "euphoric" after getting the vaccine.
This comes after Caine and John also starred in an NHS video, encouraging people to get the Covid vaccine. In the ad, Elton John said, "I wanted to take part in this film to help show people the benefits of getting vaccinated and how it helps protect ourselves and the people we love".
Adding, "The more people in society who get vaccinated, the more chance there is of eradicating the national Covid pandemic. It's really important to know that the vaccines have all been thorough and met the necessary safety and quality standards".
Also in the advert, having also received his jab, Michael Caine said "it didn't hurt".