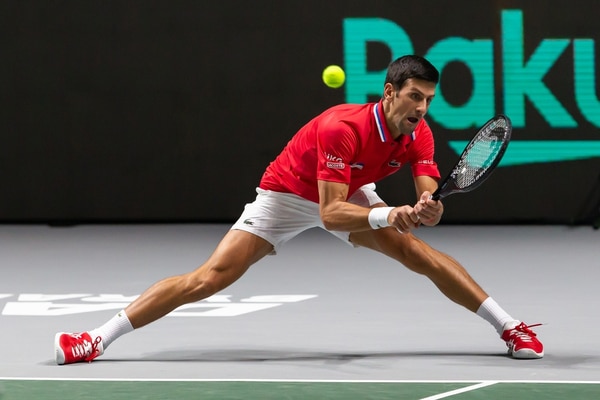 The father of tennis player, Novak Djokovic has issued an explosive statement, as his son lays detained at Melbourne Airport. Following his medical exemption pardon to compete at the Australian Open, the tennis star has been undergoing questioning with the Australian Border Force amid a reported visa bungle.
Speaking to Sputnik Serbia, Srdan Djokovic explained how his son had been "held captive" for five hours, and this fight is not only for Novak, "but a fight for the whole world!"
Threatening to call a gathering on the streets if his son is denied access into Australia, Srdjan Djokovic said, "Novak is currently in a room which no one can enter. In front of the room are two policemen. I have no idea what's going on, they're holding my son captive for five hours. This is a fight for the libertarian world, not just a fight for Novak, but a fight for the whole world. If they don't let him go in half an hour, we will gather on the street, this is a fight for everyone."
Victorian Sports Minister, Jaala Pulford has said that despite a request from the Federal Government, the Victorian Government would not provide Djokovic with individual support for his visa application. However, the Australian Border Force still have the power to grant the tennis star entry into the country.
Australian Prime Minister, Scott Morrison warned the anti-vaxxer will be "on the next plane home" if he cannot prove his medical exemption to travel and compete in the Australian Open. Following Djokovic's exemption, Prime Minister Morrison confirmed the player would not be treated differently to anyone else.
"If Mr Djokovic is not vaccinated, he must provide acceptable proof that he cannot be vaccinated for medical reasons and to be able to access the same travel arrangements as fully vaccinated travellers," Mr Morrison said, on Wednesday.
"So, we await his presentation and what evidence he provides to support that. If that evidence is insufficient, then he won't be treated any differently to anyone else, and he'll be on the next plane home. So, there should be no special rules for Mr Djokovic at all. None whatsoever."