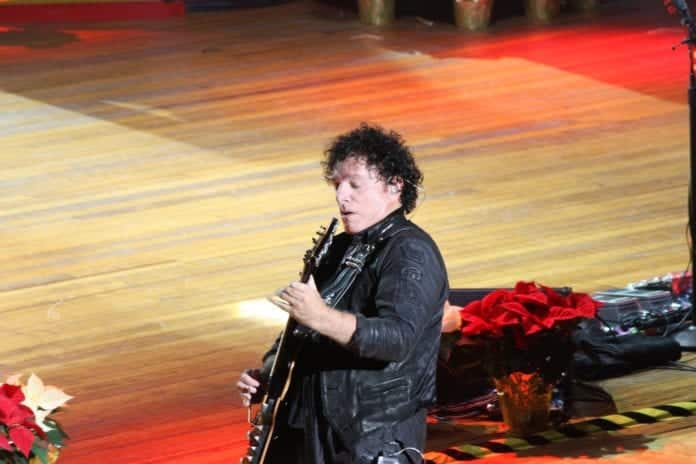 Say it isn't so! Journey is in the midst of a very public feud. Just months after their induction into the Rock and Roll Hall of Fame band members are taking digs at each other on social media.
Ah lads, can we all not just get along?
The American band who formed in the 1970's in San Francisco are currently touring. Awkwardly, founding guitarist Neal Schon has taken aim at long-time keyboardist Jonathan Cain on social media. The tension back stage must be ridiculous.
They famously disagreed about the direction of Journey's last album, and on whether they should record a follow up, but these comments point to new issues within the band.
Schon has posted the catty remarks on his instagram.
"I want to be elevated by whom I play with, not feel like I've got cement shoes," Schon said yesterday via Instagram. "If anyone is unhappy they are not running my band, then they should leave."
By then, Schon had already asserted his own foundational role by changing his Twitter handle to "Neal Schon's JRNY." "As Jon Cain said to me when we started to rebuild: You have keys and you are the main member," Schon said yesterday. "Convenient amnesia; I still have the keys." He also retweeted a series of fan messages underlining his own arguments.
It's not clear what all this bad blood spells for the band's future. Concert dates already announced are continuing. But Schon is hinting at changes down the road, including a possible reunion with former Bad English bandmate John Waite.
"I'm not the problem," Schon added, in another tweet.
Well then …
Picture Credit: Snassek