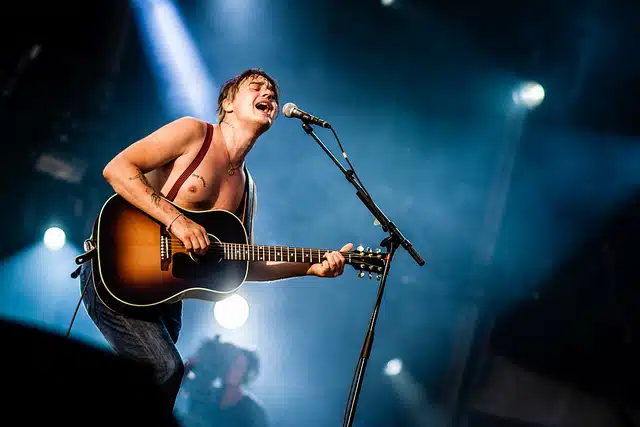 Pete Doherty has revealed that Jack White has shown interest in producing the next Libertines record.
Although, The English singer says he's not 'too hopeful' that it will happen.
The Libertines are set to release new material in 2015. The reunion of Pete Doherty and Carl Barat has been a long bumpy road, since their last album The Libertines in 2004.
The band are planning to begin recording in Germany later this year. Rumours of the likely lads' reunion was confirmed this year in April.
During an interview with French TV Station D8, Doherty disclosed that the former White Stripes frontman has expressed an interest in producing the next Libertines album.
"Jack White says he'd like to do it," said Doherty. "I'd love him to do it, it would be amazing, but I don't want to get too hopeful".
Speaking to NME about The Libertines' new music, Carl Barat said, "Fresh material has 'always' been the plan. I don't wanna just go on the road because then you'll get cabin fever and have an epic fallout. So yeah, I want to keep something fresh coming in. We just need to find the time."
The band have already confirmed that they'll be debuting songs at their London shows later on this month. Talking about the new songs Doherty said, "We were just working on one right now, before you came in. I can tell you that one of them has got this in it [makes a noise on a vintage typewriter]."
Before you scoff at that typewriter comment, Dolly Parton's 9 to 5 has a great typewriter effect, Exhuming McCarthy by R.E.M. starts out with typewriters and a similar sound is produced by an old cash register on Pink Floyd's Money.