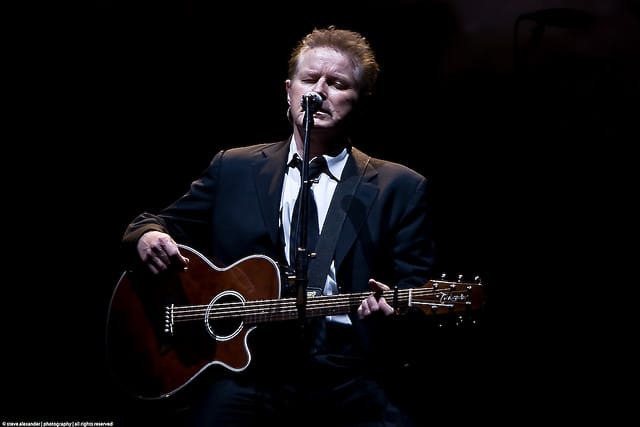 Don Henley has recently said that it is the end of The Eagles after an emotional performance at the Grammys. The surviving members of The Eagles and Jackson Browne paid tribute to the late Glenn Frey at the awards show.
Speaking to BBC recently, Henley said "That was the final farewell," adding that "I don't think you'll see us performing again. I think that was probably it. I think it was an appropriate farewell."
Henley spoke about how it was hard for him and the rest of The Eagles to perform, saying it was "very difficult and very emotional," adding that "we almost didn't do it".
The Eagles were meant to be working on a 40th Anniversary celebration for the band's iconic album Hotel California. However, due to Frey's passing the band scrapped the plans for the anniversary and said "Obviously, that's not going to happen now."
Henley is currently focusing on a new solo tour which sees him playing shows in the US and the UK. He will play a show in Hyde Park this summer in support of his newest album Cass County which was a much more country inspired album for him.
Photo Credit: Steve Alexander