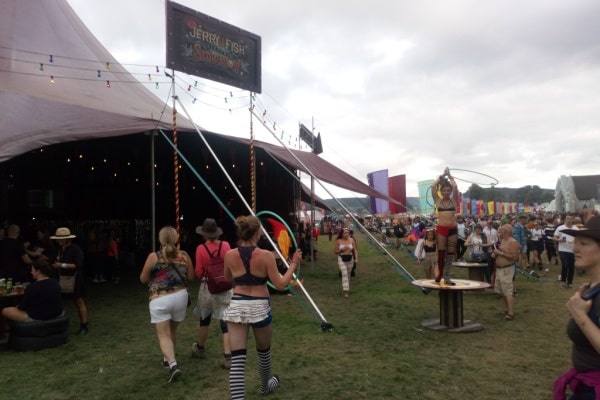 Would you like to listen to the article instead of reading it?
Electric Picnic have confirmed that drug bins will be placed around the site at this weekend's festival.
Festival attendees have been asked to surrender drugs to these bins, after seven new drugs which were previously unseen in Ireland, were identified as a result of a Safer Nightlife programme.
This programme will test these bins, allowing the HSE to warn people about any high-strength drugs which were found.
Such drugs which were found include 3-CMC, which has been described as "cathinone drug which can cause significant mental health problems".
Consisting of white synthetic crystals, these drugs can lead to paranoia, anxiety, suicidal feelings, psychosis, along with cravings, leading to a possible overdose.
Other drugs identified, as part of this programme include a new pink powder being sold as 'Tuci', otherwise known as the 'pink cocaine'.
This is a drug known to also contain ketamine, MDMA, cocaine, the psychoactive substance 2-Fluoromethamphetamine, and benzocaine.
"a drug emergency"
Following the announcement of the return of these bins for this weekend's festival, Nicki Killeen, who is the emerging drug trends project manager for the HSE, outlined the dangers that these new drugs possess.
She explained, "MDMA pills have varied in strength, with different pills containing from 71mg to 246mg of MDMA. This means that you could experience a different reaction each time you take a pill, so if people choose to use drugs, they need to consider harm reduction advice".
"In addition, powders can vary in potency and content, and this means it is harder to accurately measure each time they are consumed, particularly in festival settings. While it is safer not to use drugs at all, the HSE would encourage people to support the project to help them get a better understanding of the Irish drug market to notify the public of drug trends of concern".
Festival goers can access the HSE drugs.ie team at the Main Arena, in the Janis Joplin Arena, and Jimi Hendrix campsite over the weekend.
The festival will also include 3 tents, 5 surrender bins, along with 70 trained volunteers.
The musical and comedy line up for this year's festival were confirmed earlier this month.