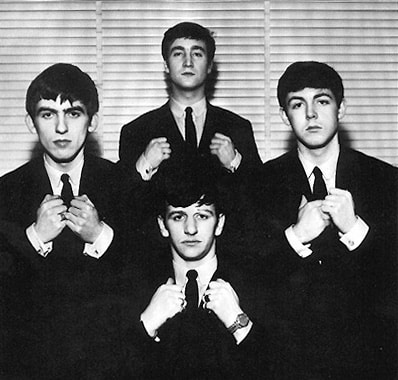 A drum kit which was used by The Beatles has gone up for sale at auction. The drums were used to record the song 'Love Me Do' back in 1962.
The Ludwig drum kit went under the hammer yesterday evening (June 30th) at Nate D. Sanders Auctions for a bidding price of around $150,000 (€135,000).
The kit was played by one time Beatles drummer Andy White, he briefly replaced Ringo Starr during a recording session with the band as Ringo was relegated to playing tambourine.
The drum kit comes from the personal collection of Clive Edwards, who studied drumming with Reg Weller – White's close friend. The Beatles drum kit also includes a letter of authenticity from White's widow Thea.
Speaking about that recording session with The Beatles, White said back in 2012 "From the drum sound I can tell that I was on (the album) Please Please Me, because it was a vastly different sound to Ringo's drum set at that time. This was before he got the Ludwig kit."
He continued by saying "Each drummer gets an individual sound, first of all by the way they tune the drums and then by the way they play the drums."
Photo Credit: Stijn Vogels