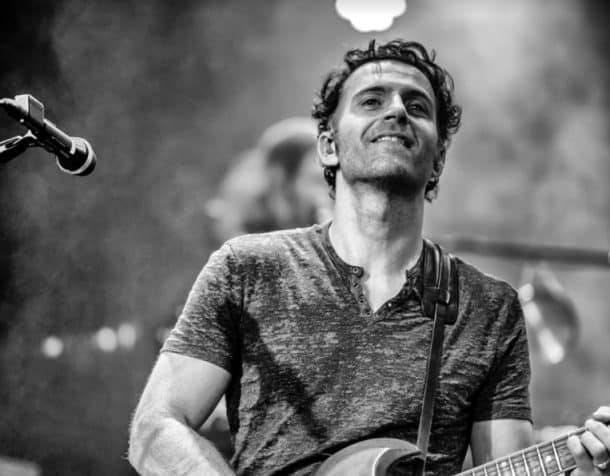 There's no stopping Dweezil Zappa from continuing his mission to unlock the mysteries held within the superabundance of Frank Zappa's cannon of music. For over a decade, the renowned guitarist has been honoring his father by touring the world with his Grammy-winning project, now named Dweezil Zappa. He is set to perform at Vicar Street, 1st August 2018. Tickets are priced at €45 and are on sale Wednesday at 9am.
Dweezil's 12th annual tour is called 'Choice Cuts!' and he has curated an all new show filled with some of Frank Zappa's boldest compositions or as Dweezil says, 'A collection of the meatiest tracks,' with which he plans to satiate the appetite of Zappa fans, old and new.
Holy setlist! What to expect for the @DweezilZappa – "Choice Cuts" Tour.
Rolling through Boston on April 25th.

Get your tickets here: https://t.co/Th2n6TeIiC pic.twitter.com/bGRv7usv8g

— The Wilbur (@The_Wilbur) April 19, 2018
According to the LA Times 'Dweezil takes his job as Frank's musical ambassador seriously,' and because of that, he doesn't mess around when it comes to the musicians who share the stage with him. 'For me, it has always been important to carry the music forward for a new generation of fans but with a new generation of musicians.'
Joining Dweezil this year are a few new faces including Adam Minkoff on lead vocals and rhythm guitar. According to Dweezil, 'Adam is incredibly well suited to perform this music. His skill set and vocal abilities open up a huge range of possibilities for us. Cian Coey, is another secret weapon!'
Hitting crowds hard, with blistering instrumental compositions spanning as many decades as time signatures, Zappa and his band will whip up doo-wop and dada accented with funk and blues then scramble back and forth through late 60's, on through mid-70's fan favorites, then pulsate forward into the vortex of Frank Zappa's classical oeuvre, for a 'protein enriched program designed to create new awareness of the depth and variety of my dad's music.'
Can I get more purple in my Bass?