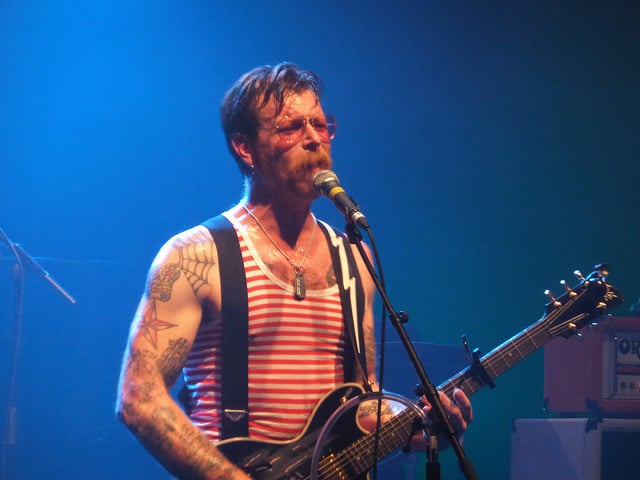 Eagles of Death Metal said that they were both "proud" and "humbled" by a new video which shows fans of the band showing their support for the band after the Paris Attacks.
90 people were killed during the band's gig in Paris at The Bataclan on November 13th after terrorists opened fire on civilians. The band have since asked artists to cover their song 'I Love You All The Time' to show support to the victims families.
A Queens Of The Stone Age fan group recently made a video to send their support to Eagles of Death Metal. The frontman of QOTSA Josh Homme is also the co-founder of Eagles of Death Metal along with singer Jesse Hughes.
The fans say in the video that "In the devastating wake of the attacks on Paris on humanity and freedom, on our friends, your colleagues and our hearts worldwide, we know you must be hurting beyond comprehension for both those you loved and those who loved you."
They continued by saying "We're so grateful for all you do, we're glad you're OK, we're so sorry for your loss, but most importantly, we love you too."
Josh Homme was the first to see the video and posted online "I find it difficult to put into words how this video makes me feel. I'm proud to be among you, part of you, one of you. Thank you for this kind & generous gift. It means the world to me. I thank you with everything I have. I am humbled by you. I am in awe of you,"
You can watch the fan man video tribute to Eagles of Death Metal down below.
Photo Credit:  Lee Byway