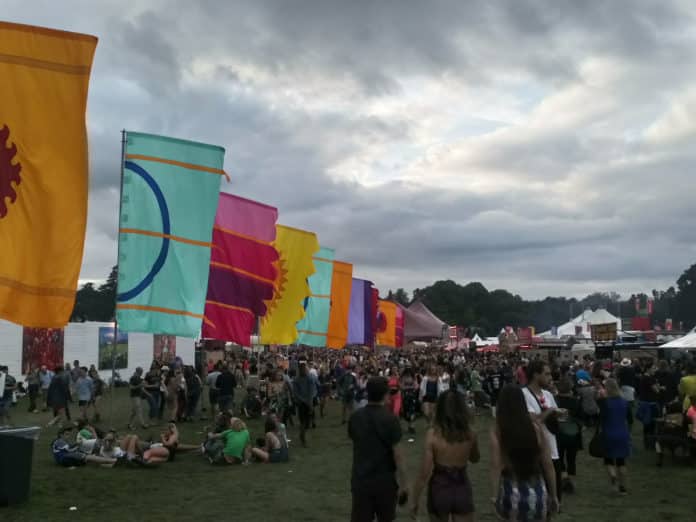 Organizers of the famous Electric Picnic festival have green lit the concert series for this year.
Managing director of promoter Festival Republic, Melvin Benn, said he was "100 percent full expecting the Electric Picnic to be going ahead on the basis 100 percent nobody has told me I won't be able to".
Just like every other Irish music festival, the annual concert series was cancelled last year due to the impact of the coronavirus pandemic.
Benn revealed to RTÉ's News at One that for the time being, everyone involved in the festival is working on the basis that the event is going forward as planned, albeit with necessary safety measures in place.
"I'm investing, and all of the teams are investing in the effort to try and make sure that the Picnic can happen by presuming that we are going ahead and I'm saying presuming that we are going ahead, because let's be 100% clear here, nobody's told me I can't go ahead," Benn said.
The festival typically hosts 70,000 daily attendees over a three-day period, however, current Covid guidelines only permit a maximum of 500 people in attendance at outdoor events in venues with capacities greater than 5,000.
Festival Republic promoters wrote to the government last week proposing that the Electric Picnic be allowed to go ahead at its full capacity while introducing new safety protocols, including requiring attendants to provide proof of vaccination. Those who are only partially vaccinated will be subject to a Covid test prior to the start of the festival. Unvaccinated individuals would be barred from attending the event, set to take place September 24-26.
While many regular attendees held onto their tickets from last year's cancelled Electric Picnic, remaining tickets will be available for purchase from the end of August, following the finalization of the festival's line-up.
"I very actively believe that the Electric Picnic will take place and I say that because I can't see any reason at this point in time why it wouldn't take place at the end of September. We are two months away from it," Benn told RTÉ.
When asked if he could imagine himself attending this year's Electric Picnic, Tánaiste Leo Varadkar said: "I wouldn't go that far just yet. We are still in a pandemic. We haven't seen this Delta wave peak yet."