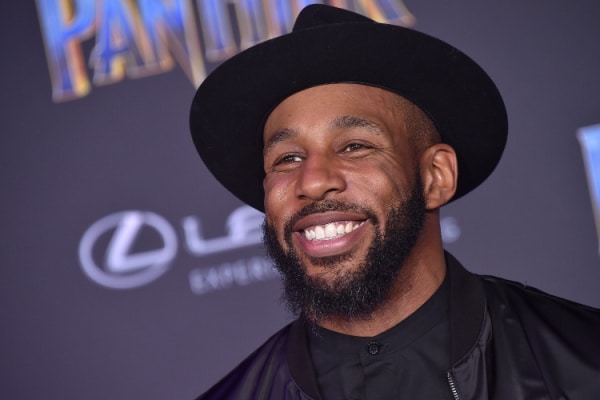 It has been reported that Stephen 'tWitch' Boss the DJ for the Ellen DeGeneres Show, has died aged 40.
Having started DJing on the chat show in 2014, Boss remained in the role until the show's conclusion earlier this year. Boss was also made an executive producer by DeGeneres in 2020.
He burst onto the scene with his amazing dance skills on So You Think You Can Dance in 2008.
According to reports, Boss reportedly died from suicide, having been allegedly found dead from a self inflicted gun shot wound from a hotel room in LA.
The DJ's wife Alison Holker reportedly ran into an LA police station yesterday (13 December), after growing increasingly concerned that he had left home without his car, which was out of character.
Later, the police received a call from a hotel in LA, following reports of a shooting, where they subsequently found Stephen 'tWitch' Boss' deceased body.
Three days earlier, Alison Holker had paid tribute to her husband on their 9th anniversary. 
"heart is broken"
As news of Stephen 'tWitch' Boss' death filtered through the grapevine, tributes to the DJ were paid in their droves.
"Sisssssssster my heart is broken. I'm sooooo sorry", singer Tamar Braxton wrote under Alison's Instagram post.  
"Praying for your family", Real Housewives of Miami Lars Pippen also added.
Stephen's co star from So You Think You Can Dance Rudy Abreu also wrote, "My heart is broken right now finding out this news… I am so sorry and I love you…". 
Stephen 'tWitch' Boss is survived by his three children Weslie 14, Maddix 6, and Zaia three, and his wife Alison, who he married in 2013.
Along with the Ellen DeGeneres Show, Boss enjoyed starred in several films, including Jason in Step Up and Magic Mike XXL.