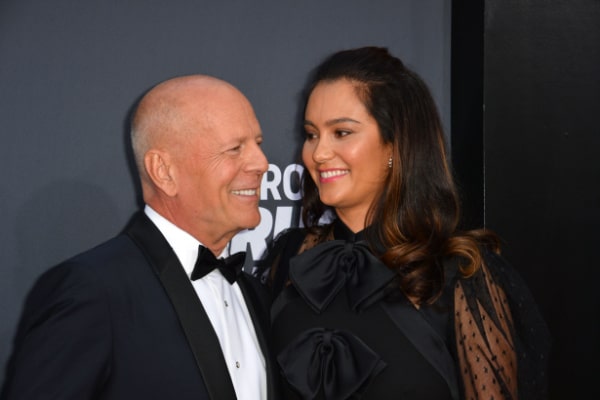 Would you like to listen to the article instead of reading it?
Emma Heming Willis, wife of Die Hard star Bruce Willis, has revealed that she is unsure if her husband is fully aware of his frontotemporal dementia (FTD) diagnosis.
Actor Bruce Willis, was diagnosed with frontotemporal dementia (FTD) earlier this year. See more here.
Willis was diagnosed with Aphasia in 2022, which saw him retire from acting, after experiencing issues with language and speech.
Back in February, Bruce Willis' ex wife Demi Moore shared the news regarding the actor's diagnosis, after receiving a "more clear diagnosis".
"Since we announced Bruce's diagnosis of aphasia in spring 2022, Bruce's condition has progressed and we now have a more specific diagnosis: frontotemporal dementia (known as FTD)", a statement read.
"Unfortunately, challenges with communication are just one symptom of the disease Bruce faces. While this is painful, it is a relief to finally have a clear diagnosis".
Emma Heming Willis On Her Husband's Illness
Speaking recently regarding her husband's illness, Emma Willis said, "What I'm learning is that dementia is hard. It's hard on the person diagnosed, it's also hard on the family and that is no different for Bruce or myself or our girls and when they say that this is a family disease, it really is".
She continued, "I think it was the blessing and the curse, to sort of finally understand what was happening so that I can be into the acceptance of what is".
"It doesn't make it any less painful, but… just being in the know of what is happening to Bruce just makes it a little bit easier".
It was at this point that Emma was asked if she thought that Bruce was fully aware of her illness, she added, "Hard to know, it's hard to know".
Back in March, Emma Heming Willis also shared a heartfelt video on Bruce's birthday, showing the reality of living with a loved one with dementia.
More on this from Nova here.