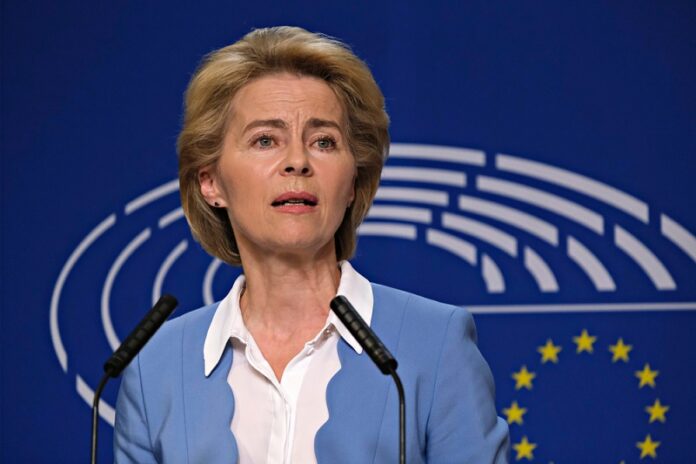 In what will be a welcomed Christmas present, the EU have announced the start date of the rollout of Covid-19 vaccinations.
President of the European Commission Ursula von der Leyen made the announcement on Twitter this morning. In her tweet she said "It's Europe's moment. On 27, 28 and 29 December vaccination will start across the EU. We protect our citizens together. We are #StrongerTogether #EUvaccinationdays"
It's Europe's moment.

On 27, 28 and 29 December vaccination will start across the EU.

We protect our citizens together. We are #StrongerTogether#EUvaccinationdays pic.twitter.com/6VxDumysBL

— Ursula von der Leyen (@vonderleyen) December 17, 2020
The announcement comes after the European Medical Agency announced they were moving their meeting to conclude their evaluation of the Pfizer/BioNTech vaccine.
It is expected that on December 21, the EU will approve the vaccine and all countries will receive their first batch by St. Stephen's Day and ready to inoculate people on the following days.
Ireland is expected to receive around 5,000 doses by the end of the year. Ireland will receive over 1% of all vaccines secured by the EU.
Earlier this week, von der Leyen declared in a tweet that in order for the vaccine to work, the EU will need to vaccinate at least 70% of the population. With nearly 450 million people living in the union, the rollout of the vaccine will a huge undertaking.
With the UK, US and Canada already administering the vaccine, the EU have been under extreme pressure to speed up their vetting process, but they wanted to err on the side of caution.
Germany's minister for State and Europe, Michael Roth said "We need to also be careful that we don't succumb to political pressures when it comes to the authorization processes." He also stated that it was important to get it right, not first.
In other breaking news, the French President, Emmanuel Macron announced he had tested positive for coronavirus and will isolate for seven days. Several important politicians across Europe will now have to be tested and self isolate as they were close contacts of the French President. These include the Spanish PM Pedro Sanchez, the Portuguese PM António Costa and the European Council President Charles Michel.
Minister for Health, Stephen Donnelly announced yesterday the vaccination certificates will be used in Ireland's rollout plan.
Ireland reported a further 431 cases and sadly, eight deaths due to Covid yesterday. This brings our total count to 77, 197 cases and 2,140 deaths.