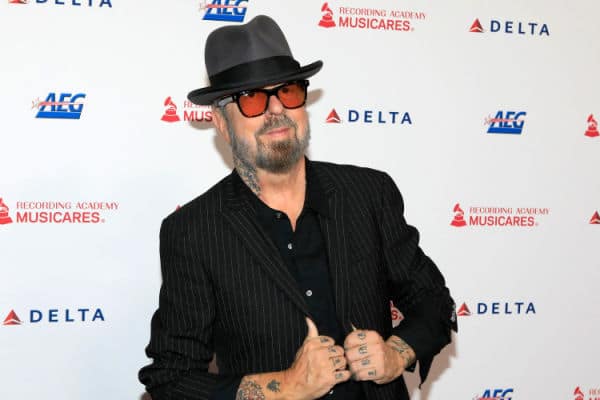 Would you like to listen to the article instead of reading it?
Eurythmics' Dave Stewart joined his daughter Kaya for her American Idol audition.
The performance which you can check out below, shows proud dad Dave Stewart backing his daughter up on guitar, as Kaya Stewart performed an original song called 'This Tattoo'.
The pair performed the track in front of judges Katy Perry, Lionel Ritchie and Luke Bryan, who were all blown away by Stewart's arrival, which Perry described as a "blast from the past".
Ahead of their performance, Lionel Richie also pointed out that he had been inducted into the Rock and Roll Hall of Fame alongside Stewart last year.
Richie also added that it was great to know that American Idol is still viewed as "a creative destination for artists".
Katy Perry also asked Kaya Stewart why she auditioned for the show "with all the different opportunities and connections and stuff" that she would have through her father.
Following her performance, Kaya Stewart passed her audtion after gaining a seal of approval from the judges, and will compete in this year's edition of American Idol.
Eurythmics' Stewart & Lennox "to reunite for £100 million"
Last November, Eurythmics' pair Dave Stewart and Annie Lennox were reportedly offered £100 million to reunite for a major reunion tour by US promoters, according to reports.
Rumours began to spread after the pair performed at last year's Rock and Roll Hall of Fame awards, in a tour which would see them reunite for the first time in 20 years.
"Eurythmics have been offered a huge amount to reform for a world tour", one source had reported.
"Seeing them perform together again at the Rock & Roll Hall of Fame has really stirred the interests of promoters who are throwing money at the band to hit the road again".
They also added, "Nothing is off the table, including a brand new studio album. It is very early days but everyone is excited to bring the project to life". 
More on this from Nova here.