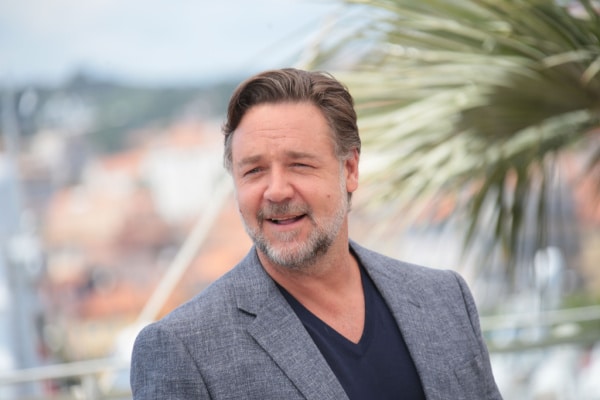 Extras working on the upcoming Russell Crowe film, have been urged not to ask the actor for selfies while on set.
Gladiators actor Russell Crowe is currently working on his latest supernatural film, The Pope's Exorcist.
The film sees Crowe star as real life figure Father Gabriel Amorth, a priest who performed over 100,000 excorcisms in his life.
With the film being set in the Vatican, over 100 extras have been needed. Some have been dressing up as nuns, monks, costumes, cardinals, bishops and even Swiss guards.
Russell Crowe filming the movie the Pope's Exorcist. pic.twitter.com/kJQUu8Z5NN

— Sachin Jose (@Sachinettiyil) August 12, 2022
According to an insider, they have all be briefed as to how to conduct themselves on set, and to resist the urge to ask Russell Crowe for a selfie.
"not to approach"
 "It's standard thing for extras to be given a set of rules on how they should behave on set", an insider has revealed.
"But probably because with Russell involved and so many new extras, they probably thought everybody needed a bit of reminding, 'not to approach Russell for selfies, or any of the other cast or take photos". 
It was also reported that the extras had an enjoyable experience whilst on set.
"The costumes, hair and make-up people on The Pope's Exorcist were great with extras", they said.
"It is fairly standard practice to ask extras not to approach actors when they are working on set / in the midst of doing scenes and possibly in character". 
"You have our blessing Russell"
When he not on set, Russell Crowe has been taking time out to enjoy all the delights that Ireland have to offer.
Such delights include cycling around the Dublin and Wicklow area, or dining out in the delightful Dalkey restaurant DeVilles, alongside his girlfriend Britney Theriot.
"Russell came in for dinner and behaved like any other customer. He was really lovely. We found him to be a very pleasant man. He had a great time", a spokesperson for the restaurant said.
While they later posted on social media, "You have our blessing Russell. Welcome to Dalkey".
Russell Crowe had moved into the same Dalkey mansion, which was rented by Matt Damon and his family during the 2020 lockdown.
The Pope's Exorcist is expected to hit the screens in April 2023.