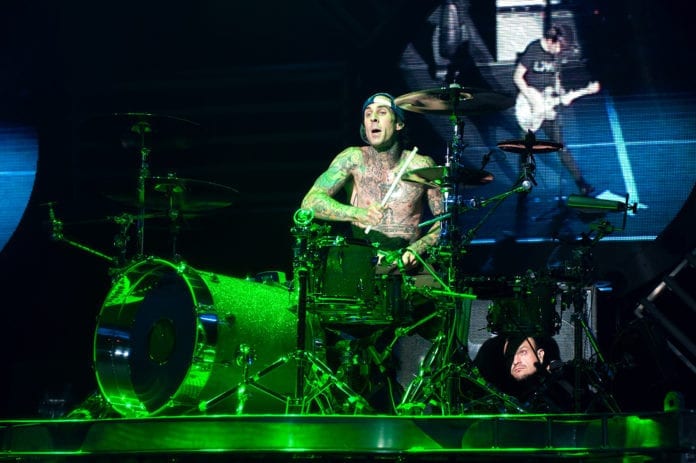 A 'More Experimental' sound from Blink 182 may be on the horizon.
The American rockers have just kicked off a UK tour after the release of their hugely successful comeback album 'California'. The album was the band's first LP release in five years, and the first ever with new member Matt Skiba. Previously the frontman of 'Alkaline Trio', Matt has taken over founding member and guitarist Tom DeLonge's spot in the band.
The band have said that they are already planning their next album – making it 'more experimental' and hope to start the writing process early next year.
"We've already started talking about what we think the next album should be," singer and bassist Mark Hoppus told NME at Rock Werchter 2017. "It's been in very broad terms. We haven't written any new songs yet. Every new song we wrote for 'California' and the deluxe edition is out now. We're going to start fresh next year."
"I think this album took Blink back to its roots and what it's all about, and I think on the next record, we want to push that boundary again. We'll keep the core of Blink 182 but we'll get a little more experimental. Kind of like what we did on the untitled record, which we're all really proud of. It still sounded like Blink and had that Blink feeling, but it was different and a little more thought out."
He said that although the band plan to experiment with the new record, they plan to keep their 'spirit of fun intact'.
"Someone asked the other day if we would ever do an acoustic album," added Hoppus. "I dunno, we might at some point. It's not something that I would do normally but it might be something to do for fun one time. We're not a 'sit around the camp fire kind of band'."
Hopefully they'll include an Irish date in their next tour!
Photo Credit: Blink182 Chile