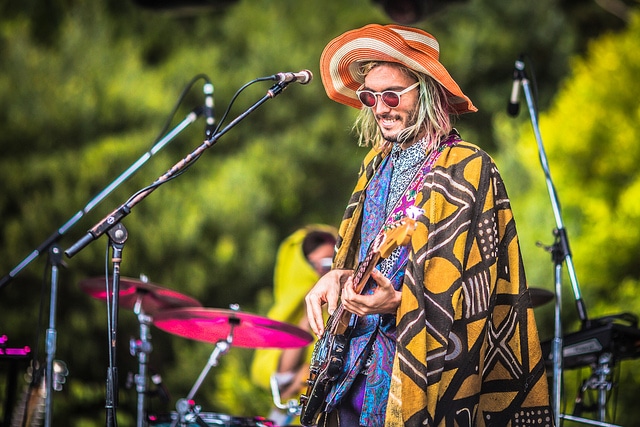 Folk rock veteran Father John Misty refused a reported fee of $250,000 to appear in a Chipotle advert.
During his set at Newport Folk Festival he exposed he was offered the large sum of money to cover the Backstreet Boys 'I Want It That Way' for the Mexican fast food restaurant. Speaking to the crowd he joked about how he could have best used the payment "I was like, cool, so then I could just buy, like, two Cadillacs and crash them together. I don't want your f**king burrito money."
Brittany Howard of Alabama Shakes and Morning Jackets's Jim James ended up collaborating for the advert and recorded their cover of the famous 90's pop track 'I Want It That Way'.
Josh Tillman(the artist's birth name) took to Twitter to explain his outburst claiming he wanted to discuss "whether folk music is good for anything anymore other than just the selling of things". Portishead's Geoff Barrow replied suggesting he "should have taken it". Tillman disagreed with his advice explaining the advert was "like if Orwell got hired by an ad agency".
This isn't the first time he has voiced his cynicism towards the entertainment industry. Last week at Philadelphia's XPoNential Music Festival his set was cut short when he broke into a rant expressing his displeasure with the "numbing" role of entertainment in modern life. He continued, "How entertaining should this be right now with a f**king battleship in the background and this shit on TV, how f**king fun should this be? How f**king fun can it be? Can it be real in any sense?".
You can check out his full "speech" here.
Photo Credit: ThomasHawk