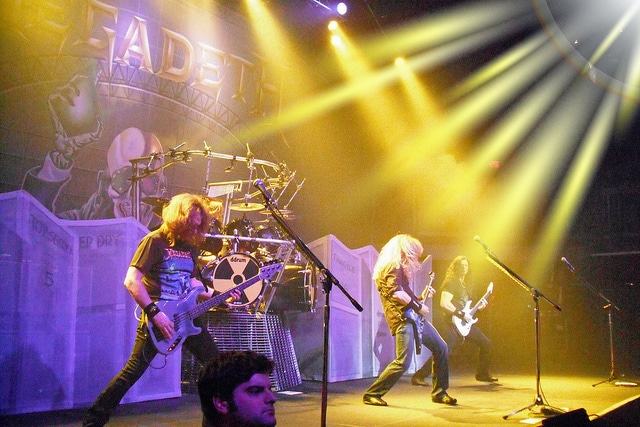 Megadeth frontman Dave Mustaine is brewing up a new venture in the form of a unique beer which will be signature to the band. The rocker is to create a Tout La Monde Belgian style pale ale to be named after the bands 1994 album Youthanasia. The beer will be created in Quebue, Canada under the watchful eyes of top brewery Unibroue, who has won almost 300 international awards.
No official launch date has been released for the beer but you can follow it's progress here.
This is not the first time Mustaines delved into the alcohol industry, he also released his own wine in 2014 with Vernon Kindred to create the Mustaine Vineyards Cabernet. Speaking of his own struggles with alcohol addiction, he told the Reno Gazette- Journal "I was forced to go to Alcoholics Anonymous. And I hated it. But I had come to a point where I knew that the jig was up. The thing was, God had entered my life and he sent me to AA. Then after I got sober at AA, he sent me back to him".
Megadeth join a long list of other bands who also released their own beers including, Hootie and The Blowfish, Status Quo, Motorhead and Iron Maiden.
Meanwhile Megadeth have announced extra dates for their tour. They will commence a new run of dates from September 20th covering North America. The band were forced to cancel the last two dates of their European tour after bassist David Ellefson broke his foot.
Photo Credit: TedVanPelt