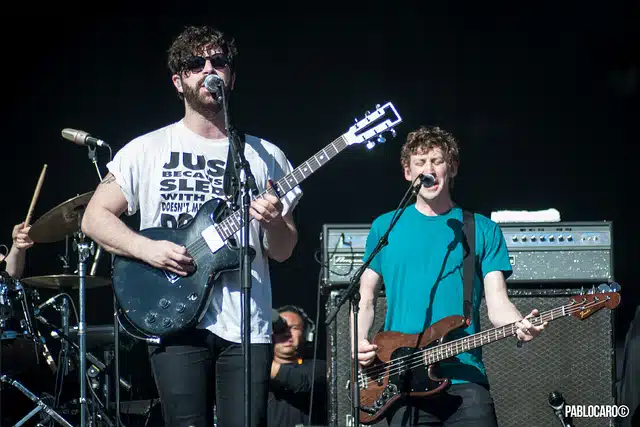 Foals have released a new video for their latest single 'Give It All'. It was directed by long time collaborator Nabil who has worked on a number of videos with the band.
The new video features two Paris based actors Jérémie Renier and Caroline Fauvet. Renier was recently seen in the biopic Saint Laurent. Two versions of the video have been released, with Nabil's director's cut offering an alternative ending.
Speaking about the song Foals frontman Yannis Philippakis said "It felt like stripping all the support and architecture of the band away and allowing it to be just a vocal and some chords."
Yannis also added "That song more than anything we've ever done has been lead by its vocal. It felt like the purest bit of songwriting we'd ever done." The new single is off the band's latest album What Went Down which was released back in August.
Foals recently announced that they will be playing in Dublin's 3arena on February 10th, 2016. The date is part of their UK & Ireland tour which takes place next year and seems them playing in a number of different locations such as Glasgow, Manchester & London to name a few.
Check out the band's new video for 'Give It All' down below.
Photo Credit: Pablo Caro