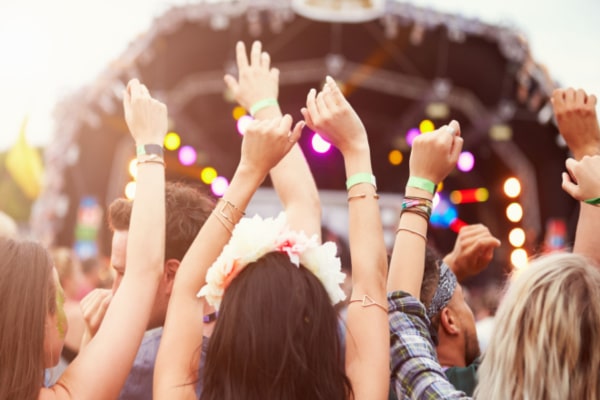 Festival Republic have joined forces with Music Declares Emergency to bring renewable power to UK festival venues, and reduce carbon emissions.
Co founder for Music Declares Emergencey Lewis Jamison also had this to say.
"Festival Republic and Melvin personally have been at the forefront of action on climate and environmental issues within the music industry for years".
He also added, "In partnering with MDE to make renewable event power a reality. They are not just continuing FR's transition towards a greener future. But offering the entire live sector an invaluable pathway that will benefit the whole live music community".
Festival Republic are the music promoter behind such festivals including the Reading and Leeds festival, Latitude and others. They are also behind many festivals from Ireland's Marlay Park, including Longitude.
A press release has reported that this project intends to drive grid connections to festivals nationwide. They also hope to reduce carbon emissions for the sector regarding temporary power generation.
This collaboration also works as part of the No Music On A Dead Planet campaign. This was previously supported by artists like Foals, Billie Eilish and more.
Here's To A Greener Future
This is a key moment for the UK outdoor music sector.
It reinforces Festival Republic's committment to creating a greener and enironmentally safer future for live music in the UK and worldwide.
Festival Republic are also committed to presenting fully renewable powered, grid connected stages at three events for the 2023 festival.
They hope to create a pathway for other promoters to take a leaf out of their book.
It was also confirmed that this year's Reading and Leeds Music festival will be powered by 100% bio fuel. This contains 90% less carbon equivalent emissions than regular diesal.
Various other campaigns have also been launched. These include a 'Take Your Tent Home' initiative, a priority car park for Reading car sharers in collaboration with GoCarShare, and a paper cup with rPET (recycled polyethylene terephthalate) bottle deposit scheme.
No virgin single-use plastic will also be sold at the festival.
Other initiatives also include £1 from every Reading parking pass going towards Trees For Cities. 
Elsewhere, a campaign bus made up of Climate Live, Fridays For Future, Teach The Future and XR Youth known as the Youth Climate Justice Coalition will be coming to Reading and Leeds.
This vehicle will also feature a series of speeches and workshops. More information on this here.
"game changer"
"This project will be a game-changer for outdoor live events", Festival Republic boss Melvin Benn said.
"Generating our own temporary power is the highest contributor of on-site Greenhouse Gas emissions at a festival, and by plugging into the grid we will reduce this significantly". 
He also added, "By doing this, and sharing our knowledge with others, festival-goers can have an amazing time at festivals safe in the knowledge that we are doing everything we can as event organisers to create events that have positive rather than negative impacts".
Lewis Jamieson also added, "We are delighted to be working with Festival Republic on such a visible example of the difference positive music businesses can make in relation to the climate crisis".
Melvin Benn also warned fans who are attending Marlay Park's music events this summer. Find out what he said here.