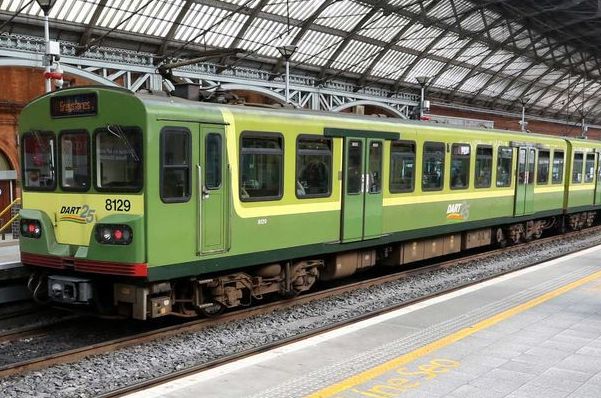 Fine Gael TD for Dublin Fingal, Alan Farrell has voiced his frustration that the project to extend DART services to Balbriggan has not been treated with the priority it requires, following his questioning of the Minister for Transport, Tourism and Sport, Shane Ross on the matter.
"I am disappointed that the DART extension to serve the Donabate, Rush & Lusk, Skerries and Balbriggan stations has not been treated with the priority it requires.
"Having tabled this matter for discussion with Minister Ross in Dáil Éireann, I subsequently received a response, following a parliamentary question, from the National Transport Authority which said that "due to funding constraints over the last few years, only limited design work has been carried out on the project to date. Following the additional funding recently announced as a result of the Capital Plan review, it is intended to reactivate the design and planning work for the project during 2018."
Deputy Farrell said "While I am pleased that the additional funding provided for the Capital Plan by this Fine Gael led Government has allowed for work on this vital project for North County Dublin to be advanced, it is simply unacceptable that, until this point, DART extension was not given the priority it requires.
"Census 2016 confirmed that Fingal has the fastest rate of population growth in the country. As such, it is important that extra capacity is needed on the Northern Commuter Line to ensure there is adequate capacity for those travelling to work from communities in North County Dublin.
"DART extension to Balbriggan is also vital in achieving this in the long-term. However, with growing populations, DART extension is needed before the existing services on the Northern Commuter Line become inadequate in terms of passenger demand.
"It is simply worrying that the DART extension to Balbriggan has not been prioritised in this regard. This is not only the case in catering for the increase in demand which will result from our growing communities in Dublin Fingal, but also in terms of reducing the levels of congestion throughout Dublin city.
"Minister Ross has now confirmed to me that design and planning work for the DART extension project will be reactivated in 2018. The Minister also stated that it is likely to be 2021 before building work starts, subject to the necessary statutory planning approval, which is expected to be sought in 2020.
"I would urge the Minister to take urgent action to ensure the DART extension project to serve Donabate, Rush & Lusk, Skerries and Balbriggan is treated with the utmost urgency in terms of delivering a vital service for commuters. Failure to do so can only contribute to bringing our city to a standstill due to traffic levels."