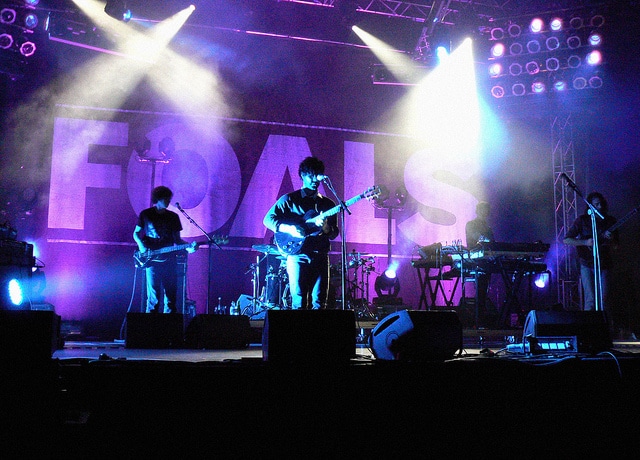 In the run up to the release of their much anticipated fourth album, Foals played in an intimate London venue last night. Unfortunately mobile phones and photography were banned at the venue since they would be playing a lot of new material.
Foals played a new track called 'Give it All' for the first time live at the venue. The band were playing at Shoreditch's Village Underground in London and began the gig with another new song 'Snake Oil'.
They also played some older tracks as frontman Yannis Philippakis said "Were going to play something older now" before playing 'Olympic Airways', and then 'My Number'. When the band played another new track 'Mountain At My Gates' it prompted Yannis to say "You guys are f**cking awesome".
They also played the aforementioned new track 'Give It All' at the gig, which is a more sombre balled from the band. To promote the release of the new album which is out this Friday, Foals did something truly unique for their fans.
They distributed a number of discrete packages all around the world with a cassette tape version of the new album. In Dublin there were two locations where these packages could be found, outside The Academy and in Tower Records on Dawson Street.
Unfortunately both it appears have been scooped up, but you can check out the posts by Foals here, first on their Facebook page and then on their Instagram.
Photo Credit: smokeghost