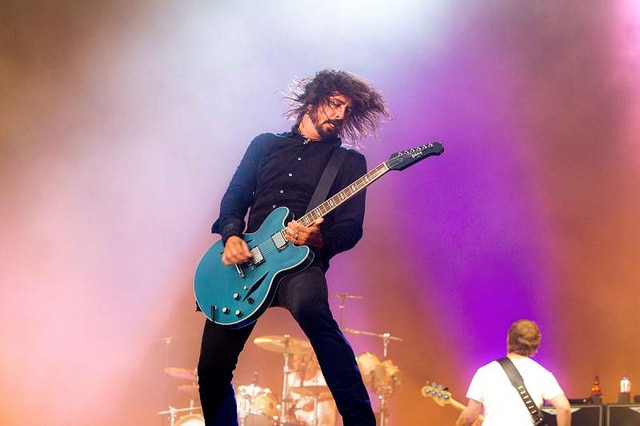 Foo Fighters have been known to cover 'Tom Sawyer' by Canadian rockers Rush on occasion, but never like this. Last night at a gig in Edmonton, Alberta they invited a fan up on stage to sing the song with them.
During their set, Foo Fighters frontman Dave Grohl asked if anyone in attendance knew the words to the song. One person was brave enough to volunteer, a man named Brian raised his hand and was invited on-stage to sing.
To the amaze of the crowd and Grohl himself he actually pulled off some of the high notes. Grohl was initially sceptical saying "Welcome to my nightmare" when he handed Brian the microphone.
Foo Fighters are currently on their North American tour after they cancelled shows in the Uk because of Grohl's broken foot. They later reschedule make up gigs in the Uk for later on in the year.
You can check out the video of a fan performing 'Tom Sawyer' with Foo Fighters down below.
Photo Credit: Ben Houdijk