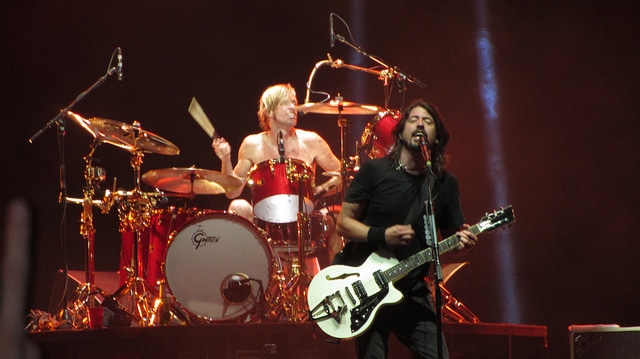 Foo Fighters are expected to be heading out on a European Tour next year after hinting at it on their website.
The band launched a new website, which seems to detail the band's live shows in 2017. The website, foofighterspassport.com shows a map of Europe with a passport detailing one confirmed 2017 show in Portugal. It is expected that more European shows will be added to the list soon.
https://t.co/y2rJaVhr8R pic.twitter.com/xJkpAHihB7

— Foo Fighters (@foofighters) November 7, 2016
The Foo Fighters are set to headline Nos Alive festival in Lisbon, which will take place in July next year. Next Year will be the festival's 11th year and although the full line-up is yet to be announced, this year's line up included Radiohead, Arcade Fire and The Pixies.
Speaking of the news that Foo Fighters are due to headline Nos Alive, a festival spokesperson said "Foo Fighters' headline set will make the 11th NOS Alive Festival an unforgettable experience for the ages."
Photo Cred: Ed Vill