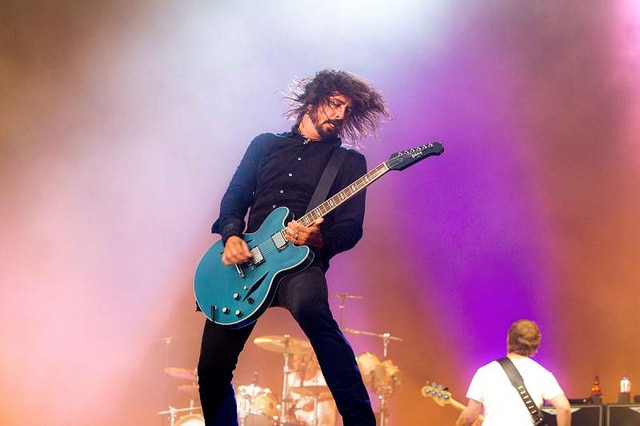 Foo Fighters recently said that they will be making a big announcement tomorrow evening. The news was revealed late last night on the band's official Twitter account.
It was tweeted out overnight with the statement simple saying "Official band announcement tomorrow night. Stay tuned." It has lead many fans to speculate that it could mean that the band are breaking up, but it's only conjecture at this stage.
Official band announcement tomorrow night. Stay tuned.

— Foo Fighters (@foofighters) March 2, 2016
Page Six believes that the announcement could be to do with a Dave Grohl solo project. A spokesperson for Foo Fighters recently made it clear that they're not breaking up and said that the claims are "utterly ridiculous."
The band released the St.Ceclia EP in November last year, with Dave Grohl speaking about the future of the band at the time of its release. He said "Maybe these songs are the bread crumbs that will help us find our way back when it's time."
He continued saying "We could use a nice wander through the woods right about now. Another empty journal, another tap on the shoulder … those things are never far behind. It's what lies ahead in those woods that excites me now."
We will hear from Foo Fighters tomorrow evening and hopefully the future of the band will be much clearer by then.
Photo Credit: Ben Houdijk