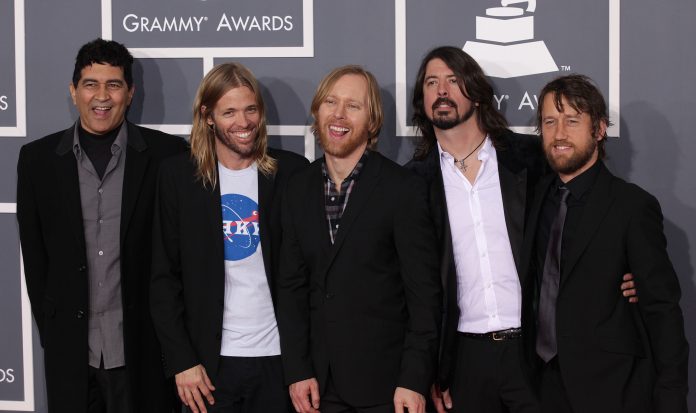 Foo Fighters recently mourned the death of their longtime stage manager Andy Pollard. Pollard had been the band's stage manager for 12 years.
Foos confirmed Pollard's death on Friday morning (June 18). No cause of death has been announced.
As well as working as a lightening crew chief, Pollard also stage managed the likes of the Kings of Leon, Beck and Nine Inch Nails. He also worked on lights for artists such as Bjork and Iggy Pop.
"Shocked and devastated"
In a statement, Foo Fighters said that they are "shocked and devastated" by this news.
"We can't imagine being onstage without Andy there by our side. He was not only a key member of our team but a dear friend and wonderful father. Our hearts go out to his partner Sophie Peacock, their children Arlo and Ren, and his family and loved ones", they added.
The band posted this statement on their official Twitter account.
Foo Fighters also performed at Madison Square Garden over the weekend. This performance included the band joining forces with Dave Chappelle to sing Radiohead's track "Creep".
Chappelle was supported by the band, with Dave Grohl on guitar. Chappelle has performed this track on many occasions. You can check it out and Nova's report here.
The band confirmed they were to perform at Madison Square Garden a few weeks ago via Twitter. "We've been waiting for this day for over a year". And @TheGarden's going to feel that HARD. New York, get ready for a long-ass night of screaming our heads off together to 26 years of Foos".
The band have also confirmed dates for an upcoming US Tour. They had initally planned for this tour last year, to celebrate 25 years since their first US Tour, but the pandemic had other ideas.
They have since announced that they will revisit some places from that first US Tour, including New Mexico, Keywest and Midwest.
#CitiPresale tickets are available now for @Citibank cardmembers!!! https://t.co/h6D6VzeERh#Ad #FF26 pic.twitter.com/XgBtibUhlT

— Foo Fighters (@foofighters) June 1, 2021