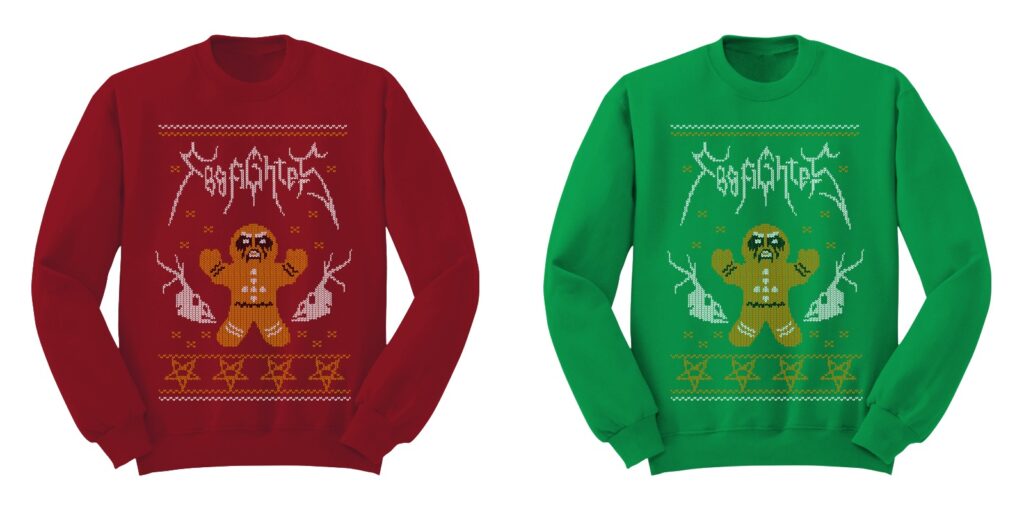 The American group Foo Fighters are getting into the Festive mood, they're putting out their own range of Christmas jumpers.
The rockers are selling a special edition Christmas-themed jumper on their official online store.
The tops come in two colours, red and green, featuring a scary rock n roll gingerbread man on the front.
Foo Fighters is written on the top of the sweater, and it's adorned with what looks like deer skulls and ginger pentagrams.
To be one of the proud owners of a festive Foo Fighters top will set you back €25.
Earlier this month, Foo Fighters released their new album Sonic Highways. The eight track LP clocks in at 44 minutes. It's the group's eighth album and features guest appearances from the Eagles' Joe Walsh, Death Cab For Cutie's Ben Gibbard and Cheap Trick's Rick Nielsen.
The band premiered a new music documentary series to coincide with the record launch, also titled 'Sonic Highways'. It charts the band as they travel across America, recording a new song in each of the eight cities they visit.
Last year, Wu-Tang Clan and Death From Above 1979 released their own Christmas themed tops.