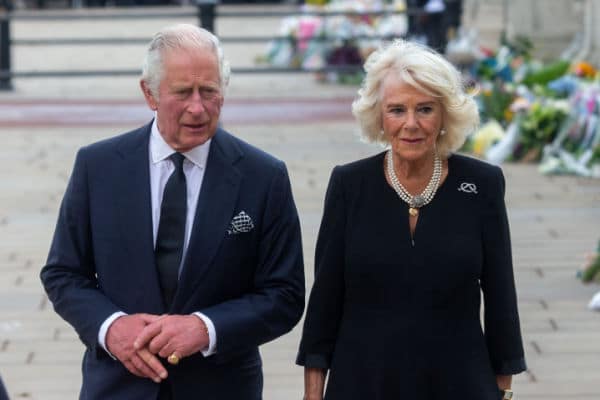 Would you like to listen to the article instead of reading it?
The Beatles, Kate Bush, David Bowie, and Queen are among the artists included on this  special music playlist for the upcoming coronation of King Charles III.
Taking place on May 6, King Charles III is to be officially coronated at Westminister Abbey, and the UK Government have compiled a special music playlist in the king's honour.
The playlist includes household names such as Kate Bush, Ed Sheeran, David Bowie, The Beatles, Queen, Coldplay, The Who, The Kinks, Rod Stewart, Jeff Beck among others.
Not many people will be surprised to find out that the likes of the Sex Pistols did not make the list for King Charles III, with the Proclaimers also omitted over their anti-monarchy views.
King Charles III Coronation Playlist Is As Follows:
Check out the playlist for King Charles III's coronation below.
1. The Beatles – Come Together
2. Boney M – Daddy Cool
3. Coldplay – A Sky Full Of Stars
4. David Bowie – Let's Dance
5. Ed Sheeran – Celestial
6. Elbow – One Day Like This
7. Electric Light Orchestra – Mr. Blue Sky
8. Ellie Goulding – Starry Eyed
9. Emeli Sandé – Starlight
10. George Ezra – Dance All Over Me
11. Grace Jones – Slave To The Rhythm – Hot Blooded Version
12. Harry Styles – Treat People With Kindness
13. Kate Bush – Running Up That Hill (A Deal With God)
14. Madness – Our House
15. Michael Bublé – It's A Beautiful Day
16. Pet Shop Boys – All Over The World
17. Queen – We Are The Champions
18. Jeff Beck & Rod Stewart – People Get Ready
19. Sam Ryder – SPACE MAN
20. Spandau Ballet – Gold
21. Spice Girls – Say You'll Be There
22. Take That – Shine
23. The Kinks – Waterloo Sunset
24. The Who – Love Reign O'er Me
25. Tom Jones – Green Green Grass Of Home
26. Years & Years – King
"an inspiration"
Last September, King Charles paid an emotional tribute to his late mother Queen Elizabeth II, following her passing.
"I pay tribute to my mother's memory and I honour her life of service," the King said in a statement. "I know that her death brings great sadness to so many of you". 
"And I share that sense of loss beyond measure with you all". 
He also added,  "In her life of service we saw that abiding love of tradition, together with that fearless embrace of progress, which make us great as Nations. The affection, admiration and respect she inspired became the hallmark of her reign".
"And, as every member of my family can testify, she combined these qualities with warmth, humour and an unerring ability always to see the best in people". 
More on this here.