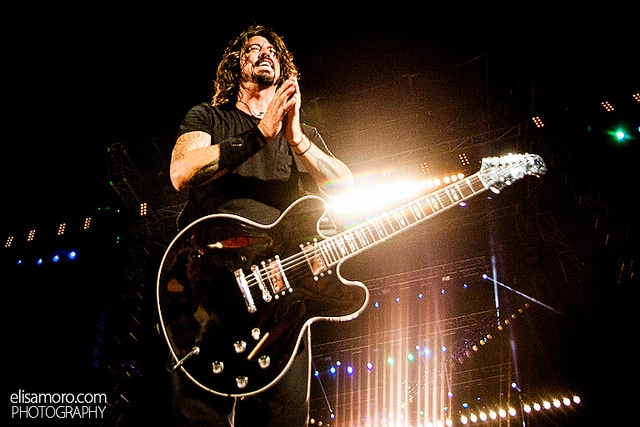 Lord Henry Mountcharles is really trying to outdo himself for Slane next year, English indie band Kaiser Chiefs and Irish singer-songwriter Hozier, have been added to the bill to support the mighty Foo Fighters.
The 'Sonic Highways' tour lands on Irish shores in May and tickets go on sale to the general public next week.
The American rockers join a historic list of headline acts that includes, U2, The Rolling Stones, Oasis, David Bowie, Kings Of Leon and Bruce Springsteen.
The demand to see the Foo Fighters has been overwhelming. They've already sold 300,000 tickets for the UK leg of their world tour, which includes two sold out 80,000 capacity shows at Wembley Stadium.
Dave Grohl and the lads previously played Slane Castle in 2003, supporting the Red Hot Chili Peppers.
Earlier this month, the Foos released their eighth studio album titled Sonic Highways, it features guest appearances from Cheap Trick's Rick Nielson, Death Cab For Cutie's Ben Gibbard and The Eagles' Joe Walsh. Nielson played guitar on their first single 'Something From Nothing'.
The new record clocks in at 44 minutes and features eight new tracks. Its release coincides with the band's new documentary also titled 'Sonic Highways'. The eight part series follows the band as they travel across America recording one song in each city they visit.
Hozier has gone from strength to strength this year, Bray's answer to Jeff Buckley released his self titled debut album in September. The LP beat the rock veterans U2 to the number 1 spot in Ireland and went in at number 2 on the US Billboard charts.
Last May, Kaiser Chiefs returned with their fifth studio album Education, Education, Education and War, which went to number 1 in the charts.
Make sure you listen to Marty & Dee on Morning Glory from 6-10am, for your chance to win a pair of tickets to go see the Foo Fighters rock Slane Castle.
There will be a pre-sale for tickets at 9am on Friday 28th November, before going on general sale at 9am on Monday 1st December. Tickets priced €79.50 inclusive of booking fee.