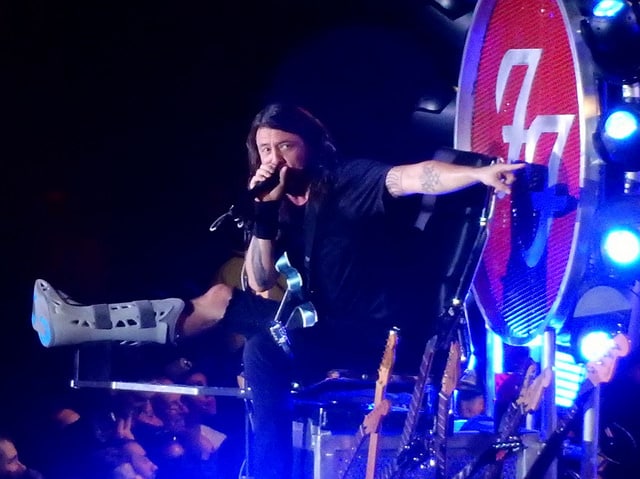 Foo Fighters are known for having a great sense of humour, which is of course spearheaded by Dave Grohl. The band have recently responded to rumours of a breakup in the only way they can.
Many different news sites had speculated that the band's recent announcement meant that they were breaking up. However a representative for the band responded saying that rumours of the band breaking up are "utterly ridiculous."
Now Foo Fighters have responded themselves in the only way they can by making a parody of the whole situation. The video starts with Dave Grohl talking to long time collaborator Butch Vig about how he wants to go solo.
Then he rings up each band member telling them that he is going solo and that he is leaving the Foo Fighters. Of course the rest of the band are pissed about it and talk about getting a replacement.
Dave Grohl takes center stage in the parody video with his mock solo career. He puts down the guitar this time and starts singing and playing on the keyboard. Then just so it's clear for fans, at the end of the video a message appears on screen saying "For the millionth time, we're not breaking up. And nobody's going f**king solo!"
You can check out the hilarious spoof breakup video by Foo Fighters down below.
Photo Credit: slgckgc