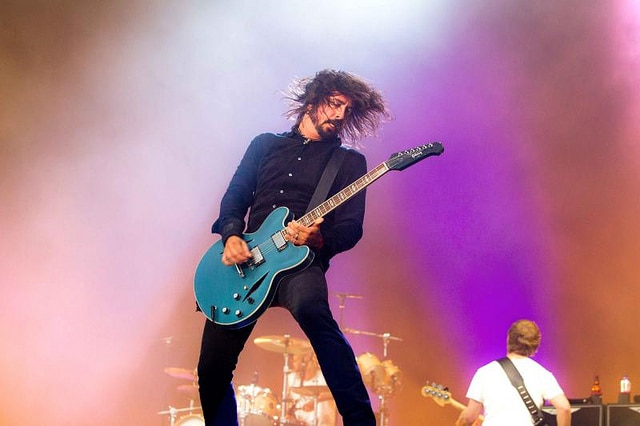 After a video of 1'000 people playing Foo Fighter's 'Learn To Fly' went viral yesterday, the band have responded to the Italian fans requests. The video showed hundreds of singers, drummers,bassists and guitarists playing the song together.
The performance was part of a campaign by fans in the Italian city of Cesena to get Dave Grohl and his bandmates to play a gig in the local area. Foo Fighters made sure that their request didn't fall on deaf ears responding to them with a tweet.
Grohl has always been known as a classy fellow and he tweeted out in Italian saying "Che bello, Cesena" and "Ci vediamo a presto, Cesena…. xxx Davide" it roughly translates to "See you soon Cesena " which indicates that they will be playing in Cesena.
Other fan campaigns in recent months have proven successful, most notably in the town of Richmond in Virginia, USA when a petition led to a gig from the band. It seems that Foo Fighters are willing to go out of their way to play in places that they usually wouldn't.
If you haven't already seen the amazing video of 1'000 playing a Foo Fighters song, you can check it out below.
Photo Credit: Ben Houdijk