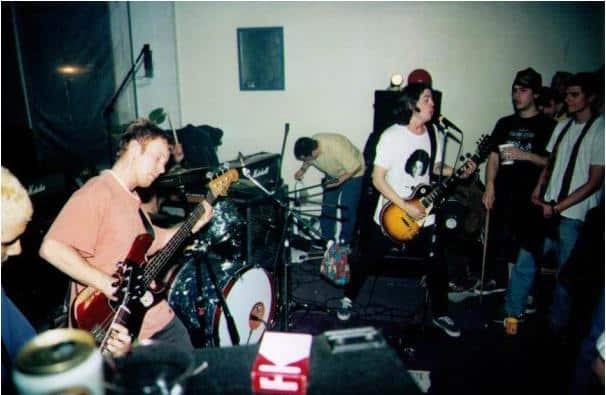 Hot on the wheels of the announcement of Foo Fighters 25th Anniversary "Van Tour" the band have shared a photo of their very first gig back in 1995.
Sharing the moment on Twitter the band included a caption with the pic of the special moment at a U.S. Keg Party at the Marine Store in Seattle.
"There is a moment in every band's history when you decide it's time to load the gear out of the practice space and bring the music to the people for the first time,"
In another post, the rockers expressed their sheer joy of making great music with great friends.
 "25 years later, the fear and stage fright may have faded, but the love of making music with my friends is stronger than ever. Happy anniversary, fellas."
There is a moment in every band's history when you decide it's time to load the gear out of the practice space and bring the music to the people for the first time. This was ours, 25 years ago today. Keg party at the Marine Store, Seattle Wa….#FF25 #FF2020 pic.twitter.com/xp2GFkneQo

— Foo Fighters (@foofighters) February 19, 2020