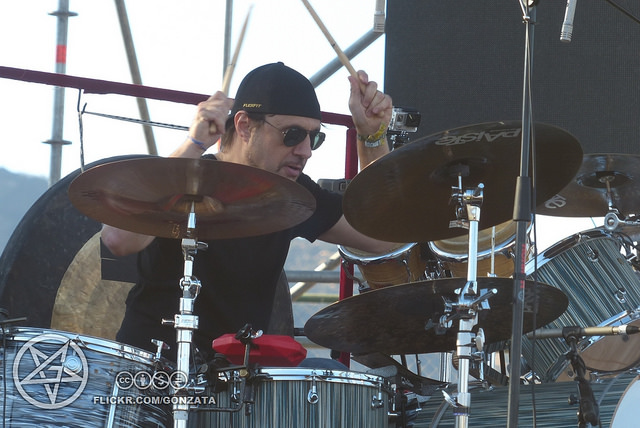 Dave Lombardo, former drummer and founding member of Slayer is to join Misfits for their reunion tour.
The drummer confirmed the news in an interview with Rolling Stone saying "It was an easy decision for me to join them for these monumental shows. I was honoured to be asked, and am very excited to be playing with the band."
Speaking about the band, Lombardo said "The Misfits created the horror punk attitude and had a massive influence on modern rock, punk and metal,"
The Misfits were formed in 1977 by Danzig and Jerry Only. Danzig had a solo career after the band spit in 1983 and the band later reformed in 1995 without Danzig.
Recently, it was announced that Danzig and Only were to reunite. They will be joined by their original guitarist, Doyle Wolfgang von Frankenstein and will play Riot Fest & Rodeo in Denver and Riot Fest & Carnival in September. They are yet to announce any other live dates.
Speaking about Lombardo joining the band, Danzig said "When Dave Lombardo's name was thrown into the ring, Glenn and I were immediately on the same page from the very start; a good sign of things to come. I think the darker side of punk we created with the Misfits spawned the growth and evolution of punk into thrash, and sired bands like Metallica and Slayer, just as we inspired countless others in the punk revolution."
Photo Cred: Gonzata