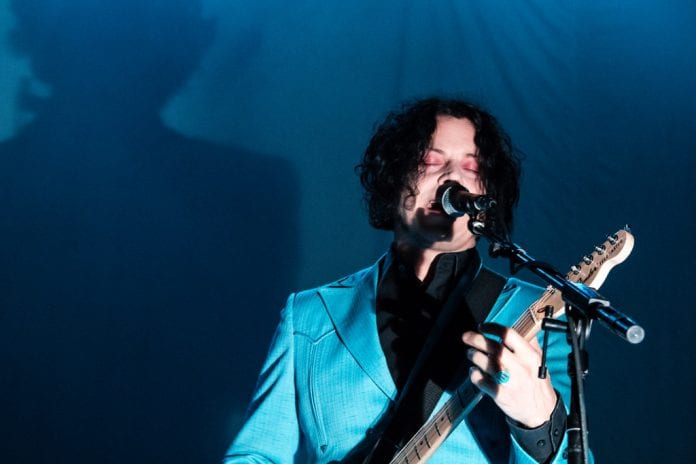 Jack White has described his upcoming album as "good gardening music or roofing music". He last released a solo record in 2014 with 'Lazaretto'.
Jack revealed to The New Yorker earlier this year, that he was recording music on a 'reel-to-reel tape machine' which he bought when he was only 14, after saving up his lawn-mowing money. He also talked about his recording space, which he says contains just a cot, four windows and his recording equipment – with all the shades drawn.
In a more recent interview with Interview magazine, White spoke to Gary Oldman who he said is his "favourite actor". During the interview, White told Oldman: "I've been recording in New York, Los Angeles and Nashville. I've never recorded in New York or LA before. I tried to go to some new places and meet musicians I've never met before, and see if I could get to a new place."
"I'm getting somewhere. I'll send you something. It's good gardening music or roofing music or, you know, back-alley stabbing music. I'm trying to think of some good activities that people haven't written songs for yet."
They also discussed being "analog guys", with Oldman crediting White as having "single-handedly  made vinyl a real thing again". "Well, sometimes I had to use my other hand, too," White responded: "I don't even know what that joke means."
We previously reported that Jack White's label, Third Man Records shared two photographs of the singer working in the studio with a group of musicians. The label is based in studios in both Los Angeles and New York, and it was confirmed that the photos were taken in both locations, while White was working on his third solo album.
https://twitter.com/thirdmanrecords/status/892070778434465793
https://twitter.com/thirdmanrecords/status/892070189843578881
Photo Credit: William Haun