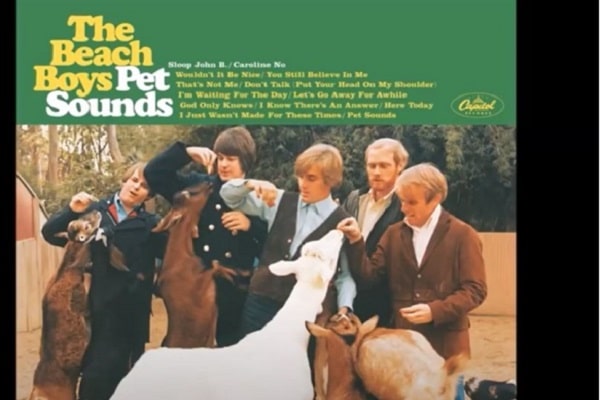 Would you like to listen to the article instead of reading it?
English composer and producer Giles Martin has just remixed the classic Beach Boys album Pet Sounds.
Released by Brian Wilson and co in 1966, the Beach Boys' 11th studio album was a big hit with the Beatles, so much so that it inspired their own album Sgt Pepper's Lonely Hearts Club.
Since then, Giles Martin who is also the son of legendary Beatles producer George Martin, has remixed the album for Dolby Atmos.
Check out the trailer video for the newly remixed Pet Sounds album below.
"crazy things"
When remixing this album, Giles Martin spoke about some key elements that were kept in mind when putting it together.
Martin claimed that each track on this remixed album did lent themselves to the Atmos environment.
"On this album there's the instrumental tracks [Let's Go Away for Awhile and the title track] where you can do crazy things. Then there's all the sound effects at the end of the album which I can be a bit freer with and have them moving around the room", he said.
Martin also pondered, "But, I personally don't like going too overboard with panning and movement, I think it can get a bit gimmicky. Why would you move things around if you don't need to?".
"The other thing – and this is the key thing – is that you can't really 'mix for' a technology, you have to mix for a song. Atmos is ultimately a delivery system. I always say to people that you don't have to use all the speakers on offer", he added.
Following its original release in 1966, 'Pet Sounds' spent 6 months in the UK Top 10, and was also hailed by many as "the most progressive album ever".
It also featured on Radio Nova's 50 Albums That Changed Your Life. Check out more on this story right here.
You can also stream the Dolby Atmos Remix here.