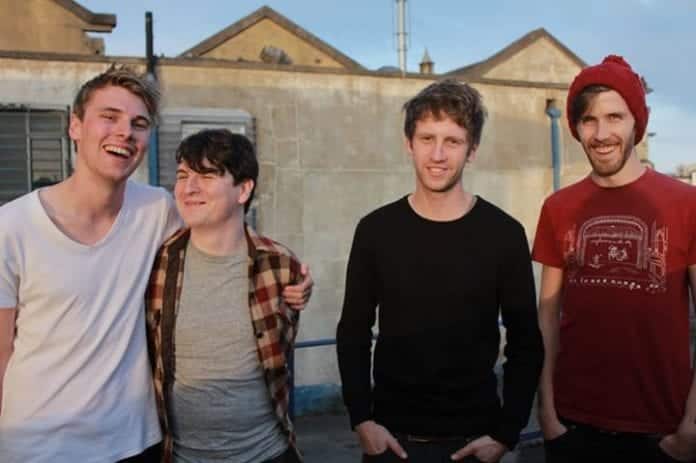 Irish noise rockers Girl Band have released a video for their new single 'Paul' which clocks in at just under seven minutes. Their know for making a racket and their new track is no different.
The video matches the songs unsettling tone which sees frontman Dara Kiely deliver a spoken-word sermon about various everyday mundanities like moustaches, rashes, nylon, corn-on-the-cob and sugary drink. This stream of conciousness approach is a common feature of Kiely's lyrics.
The video depicts a man dressed in a chicken costume that works on a kids tv show, but of course it focuses on the dark and sinister acts that go on behind the scenes at the show.
Directer Bob Gallagher also worked with Girl Band on another of one of their videos "Why They Hide The Bodies Under My Garage". The song itself was orginally written by British Dj Blawan, but Girl Band take the song down their own twisted route.
It seems that Gallagher and Girl Band share a similar vision and something tells me it won't be the last time we see them working together .You can check out the video for Girl Band's new single 'Paul' down below.