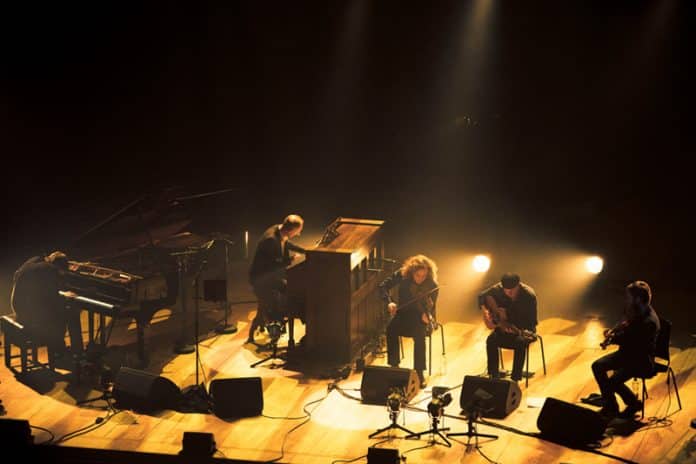 The Gloaming are taking to the stage at the National Concert Hall on Easter Sunday and guess what? They're making a film out of it too!
The band are set to play live and the April 1st gig will be broadcast on TV that night.
The Gloaming brings together five musical masters who are steeped in traditional Irish music since birth; fiddlers Martin Hayes and Caoimhin Ó Raghallaigh and sean-nós singer Iarla Ó Lionáird are joined by New York pianist Thomas Bartlett (Doveman), and Chicago-born guitarist Dennis Cahill.
Their most recent LP is the highly acclaimed 'Live at the NCH' which features highlight moments culled from some of the bands record breaking 24 sold-out shows at The National Concert Hall, and now they have decided to go the extra mile.
https://www.instagram.com/p/Bg3TsjWFMk4/
Filmmaker Philip King will be on hand on the night to capture The Gloaming's performance on the final night of their 2018 residency.
King stated: "Given the power of The Gloaming's live performances and the unique relationship between the band and their audience, I've long wanted to find a way to capture the energy and beauty on film. I'm delighted to say that we've done just that. We were able to take a photograph of this incredible band at a unique moment in time. The Gloaming: Live at the National Concert Hall is something very special."
The film will be on RTÉ One, April 1st at 11.05pm.