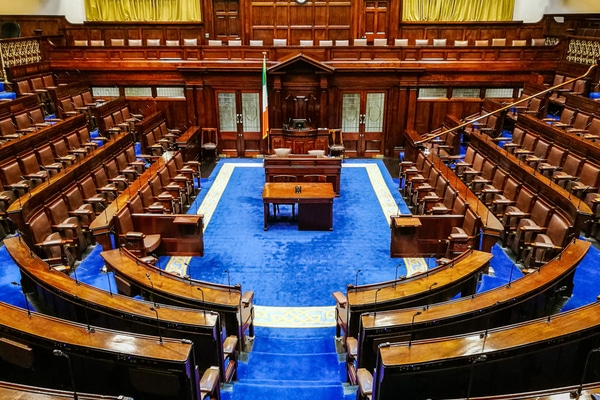 The Irish Government have launched a portal allowing people to register accomodation and other services assisting Ukrainian refugees.
This portal was launched by Green Minister Roderic O'Gorman. People looking to help thousands of Ukrainians fleeing their war zone country can register their home to help.
The Government have also been overwhlemed by the kindness of the Irish people in helping the "humanitarian efforts".
So many people have willingly come forward with offers of rooms and homes. This has led the Government to subsequently launch this portal.
Over 1.5 million people have already fled Ukraine since Russian launched their invasion of the country last month.
Liam O'Dwyer is the secretary general of the Irish Red Cross. He also had this to say on the initiaive.
"The Irish Red Cross is keen to ensure that refugees from Ukraine experience a warm welcome from communities throughout Ireland as they recover from the trauma of recent days". 
"particularly generous"
"Since the beginning of the war in Ukraine, Irish people have been eager to assist the humanitarian efforts in any way they can", Minister O'Gorman said of the announcement.
"They have been particularly generous in donating funds and supplies and have expressed a desire to offer accommodation to refugees fleeing the conflict". 
He also added,"Today, with the Irish Red Cross, I am pleased to open a centralised pledge register".  Find out more information on this here.
Minister O'Gorman also explained the portal in further detail.
"Funded by my Department, the Irish Red Cross is working with the Irish Government to organise accommodation for Ukrainian refugees expected to arrive in Ireland over the coming days and weeks", he said.
"Although all offers of accommodation are hugely welcome, it's important that people are aware that not all offers may be called upon in the immediate term". 
"In thanking people for coming forward, I would also ask for patience as we scale up what will be an enormous logistical response". 
"I'm doing well"
One such student trying to flee Ukraine is 19 year old medical student Rachel Diyaolu. It has emerged that she has escaped the hostel, and is making a 17 hour trip to Poland.
She was picked up by two Scottish volunteers Gary and Joe. They volunteered to help people escape war torn Ukraine.
"I'm doing well and we're just delighted the men were able to come and help us out", Rachel said. She is now travelling to Poland after being rescued. More on this Nova report here.