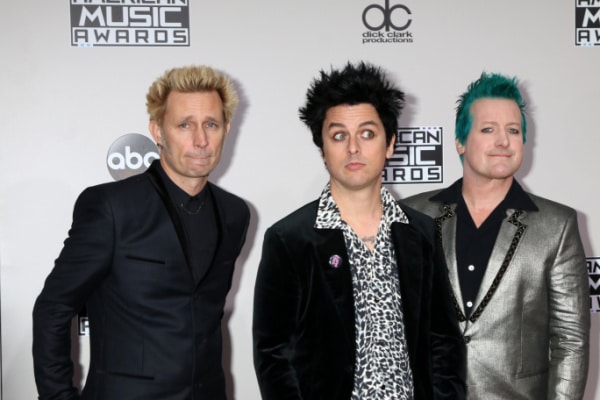 Would you like to listen to the article instead of reading it?
Green Day have released a special 30th Anniversary edition of their 'Dookie' album, which is available now.
The album was certified platinum ten times, and has won several Grammy Awards, including 'Best Alternative Album'.
It also featured tracks such as 'When I Come Around', 'Basket Case', 'Longview', and 'Welcome To Paradise'.
Green Day have also shared a newly upgraded music video for 'When I Come Around'. Check that out here.
Selling 20 million copies worldwide, 'Dookie' has been hailed as "the first punk album to be certified Diamond by the RIAA for North American sales in excess of 10 million."
'Dookie'
The newly reissued 'Dookie' album is available digitally, including a limited-edition 6-LP vinyl box set and 4-CD box set.
This also includes a special version of the 6-LP vinyl box set will only be available on the band's web store, and at indie record stores with each record pressed on a different shade of brown vinyl.
The CD box also contains two stickers, the five-button set, air freshener, and single soft vinyl magnet.
Among the novelty items of the vinyl box include five-button set, bumper sticker, air freshener, a roll of Dookie dog poop bags, postcard, paper airplane, a black-and-white "Colouring Page" cover litho insert, kiss-cut large magnet sheet, and a poster of the alternate cover art.
Green Day are also set to headline this October's When We Are Young Festival (Oct 21-22).
Last month, the band were selling t shirts with the mug shot of former US President Donald Trump on the front. Find out more here.