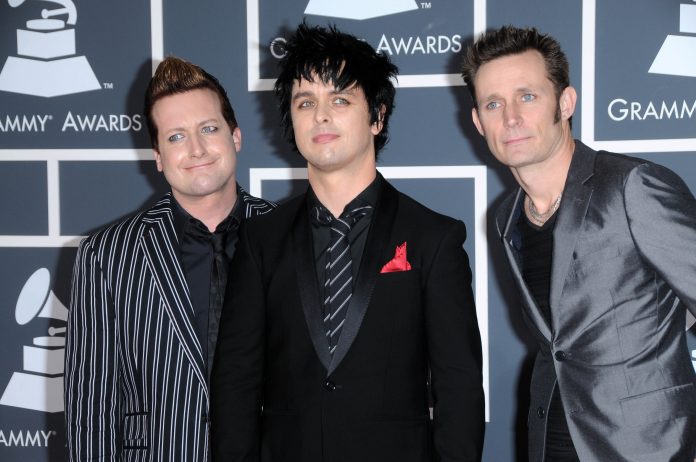 Green Day's 25th anniversary edition of the album "Insomniac" is to arrive tomorrow (March 19).
The remastered record comes with a lot of rarities. It had been orginally announced last October, but production was cut short due to the pandemic.
But, the band confirmed this week that the album will be available both on Vinyl and digitally.
On Twitter Green Day wrote the following, "It's almost here. The 25th anniversary edition of Insomniac will be available on Remastered Orange Vinyl LP + everywhere digitally this Friday!!"
The album was orginally released on 25 October 1995. It reached number 2 in the American Charts. It also featured tracks such as "Walking Contradiction", "Geek Stink Breath" and "Stuck With Me".
"Wanted to do something special"
On the day that marked 25 years since that album was released (25 Oct 2020), Green Day shared footage from their gig in Prague.
At the time they wrote, "It's the Insomniac 25th anniversary!!". 
Adding, "So we wanted to do something special, so here is the biggest glimpse ever into the 'Insomniac' era tours from 1995 – 96″. 
They continued, "Never before seen footage from Europe ​'95 tour and live concert in Prague shot on 16mm film in Europe 1996 with the fateful last shows on tour before returning home to go back into the studio for Nimrod album sessions. Enjoy! Time to celebrate Insomniac 25th and bust out the champagne and caviar". 
Green Day also released their album "Father Of All Motherf*****s" in February 2020.
Last month, the band also released the single, "Here Comes The Shock". You can check out Radio Nova's report right here.
Green Day's Billie Joe Armstrong also released a covers album "No Fun Mondays" as a full length album last October. These were a list of covers the singer produced during lockdown.
The Green Day frontman covered a wide range of tracks from artists like John Lennon, Kim Wylde along with the Bangles.
Armstrong said in a statement, "While we've all been in quarantine I've been reflecting on the things that matter the most in my life: family, friends, and, of course, music".
He went on to add "I figure if we have to spend this time in isolation at least we can be alone together".
You can also check out Radio Nova's report on that here.