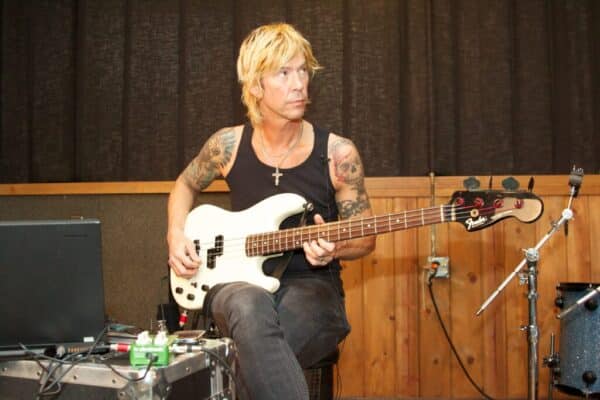 It has been confirmed that Duff McKagan will be returning to Guns N Roses for five shows.
According to present bassist Tommy Stinson Re-joining Guns N' Roses for five shows in South America is just Duff McKagan's way of being "a good buddy". So it seems this isn't going to be a permanent fixture for the ex Guns man.
Stinson tells Billboard:
"I didn't want to fuck anyone up in Guns by saying, 'Hey, I can't do this tour' or anything like that. Luckily someone was able to reach out to Duff and he was amenable to the idea and was into doing it. It's Duff being the kind of good sport he is, trying to help Axl (Rose) out. So I'm like, 'Thanks dude, for covering my ass on this one.' I think people are gonna be really stoked about it. It's gonna be fun for everyone."
McKagan is due to fill in for the April 6th gig in Buenos Aires and for the rest of the South American tour, which include gig's in Paraguay on the 9th of April, La Paz, Bolivia on the 12 of April, Recife in Brazil on the 15th of April and lastly Fortaleza, Brazil on the 17th of April.
McKagan says:
"It's pretty great to play these songs again, and looking forward to playing some gigs with my pal again. South America is always a radical place for rock n roll…and I'm honored to be doing this thing, in that place".