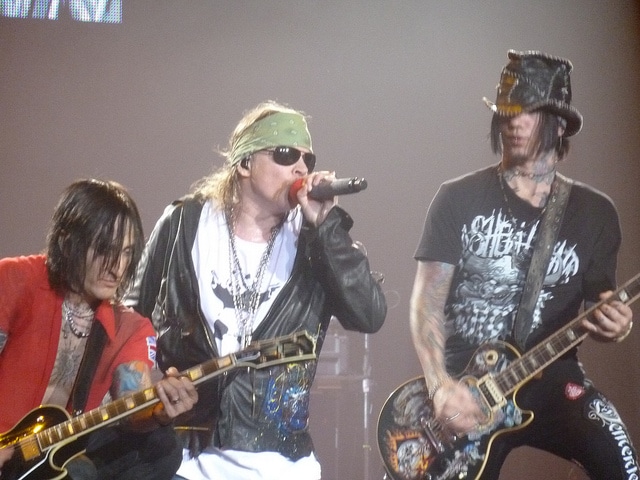 Guns 'N' Roses are set to play Slane Castle in May 2017.
The band have been touring their Not In This Lifetime tour and have just added over 30 new dates across Europe and North America, including a date at Slane Castle on 27th May next year.
Speaking after the announcement was made, Slane Castle's Lord Henry Mountcharles said "We are really thrilled to have one of the most exciting rock n' roll bands in the world coming back to Slane 25 years after they first played, the same month in 1992 which was critically considered to be one of the best Slane's ever."
Lord Henry Mountcharles was not the only person happy about the news. His daughter Lady Tamara Conyngham said "I'm just so excited that I will finally get the chance to see one of the greats. I missed them the first time round the fact I get a second chance is pretty incredible." While his son Alex spoke of the last time the band played the Castle, "They were massive for us at the time and an amazing act to witness. I remember Axl coming out on stage and the crowd just going bananas. The energy was incredible."
The Not In This Lifetime tour has quickly become this year's highest grossing concert tour with a gross profit of over $200 million (€18.6 million). With 30 European and North American stadium shows added for next year, that figure is only set to rise.
Tickets for Guns 'N' Roses at Slane Castle will be priced at €89.50 and will be available this Friday at 9am from Ticketmaster.
Photo Cred: Carlos Varela