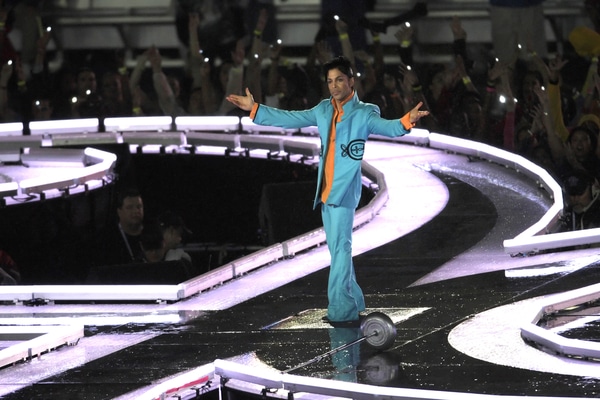 Back in 2003, Foo Fighters sent a request to Prince, asking for a US release of their cover 'Darling Nikki'. The song had featured as a B side to their Austrailian single 'Have It All'.
The song itself also featured in the band's sets lists.
Prince had written this song in 1984 for his film Purple Rain.
However, the late singer denied this request, who told Entertainment Weekly, "No! I don't like anyone covering my work. Write your own tunes!".
"Don't believe everything you read"
However, Prince's former assistant Ruth Violette Arzate has written an essay, largely disputing the fact that Prince opposed artists covering his songs.
She felt that this did not accurately represent how the late singer really felt.
"Firstly, don't believe everything you read", Arzate had insisted.
"That statement was taken out of context. Secondly, that band embodied the song in the way it was meant to be played. They are so good they could do a whole album of my rock songs". 
Check out Foo Fighters' cover of 'Darling Nikki' below.
A few years later, Prince also incorperated Foo Fighters' 'Best Of You' into his iconic Super Bowl Half Time performance in 2007.
This was a move which band members initially thought was in retaliation to their cover of 'Darling Nikki'.
However, Prince later agreed to a music-licensing request from Foo Fighters who wanted to play 'Darling Nikki' at MTV's VMAs. Prince agreed to this request at the last minute, the night before the performance.
"They did a good job", Prince reportedly told Arzate. "I do like the way Dave [Grohl] keeps the integrity of the song in his performance". 
Foo Fighters performed this track alongside Ceelo Green at the awards. Check it out below.
Prince also heaped the praise on the band a year later at a show.
"The entire band was excellent", he said. "You know how much I admire excellence. They were raw and edgy in their playing. I bet they rehearse a lot. You don't sound like that unless you've rehearsed till the dirt falls off and the shine comes through".
Foos frontman Dave Grohl later performed with Prince, and while it may not have been filmed, Grohl called it a "dream fullfilled".
"We were lucky to have him while we did," he said. "I miss him dearly".
Prince passed away in April 2016. This week marked 6 years since his death.
Meanwhile, tributes were paid after Foo Fighters drummer Taylor Hawkins tragically died back in March. More on that here.