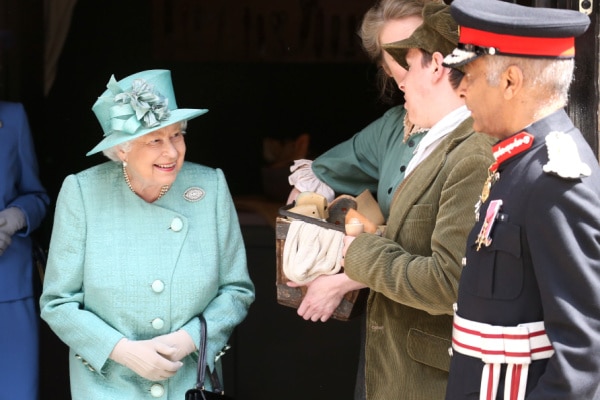 Following her death, tributes have been pouring in for the late Queen Elizabeth II, who passed away last night aged 96.
Queen Elizabeth II died surrounded by her children and extended family at her retreat in Balmoral, in Aberdeen Scotland.
"The Queen died peacefully at Balmoral this afternoon. The King and the Queen Consort will remain at Balmoral this evening and will return to London tomorrow", Buckingham Palace said in a statement.
Meanwhile her son King Charles III added, "The death of my beloved Mother, Her Majesty The Queen, is a moment of the greatest sadness for me and all members of my family".
"deeply saddened"
Following her death, many household names have paid emotional tributes to the late Monarch.
Such names include Elton John, who wrote "Along with the rest of the nation, I am deeply saddened to hear the news of Her Majesty Queen Elizabeth's passing. She was an inspiring presence to be around and led the country through some of our greatest and darkest moments with grace, decency and a genuine caring warmth".
"Queen Elizabeth has been a huge part of my life from childhood to this day, and I will miss her dearly".
Rolling Stones frontman Mick Jagger hailed the Queen as the "beloved grandmother of the nation".
"For my whole life Her Majesty, Queen Elizabeth II has always been there. In my childhood I can recall watching her wedding highlights on TV", Jagger wrote. "I remember her as a beautiful young lady, to the much beloved grandmother of the nation".
"My deepest sympathies are with the Royal family".
Other names paying tribute also include Stevie Nicks, Paul McCartney, Stephen Fry, Ringo Starr, Rod Stewart, Barack Obama, Brian May, Diana Ross, Yoko Ono, Ozzy Osbourne, Roger Taylor and many more.
Check out some of these tributes below.
— Elton John (@eltonofficial) September 8, 2022
God bless Queen Elizabeth II
May she rest in peace
Long live The King

Paul McCartney pic.twitter.com/fK9wXqkAsa

— Paul McCartney (@PaulMcCartney) September 8, 2022
— Stevie Nicks (@StevieNicks) September 8, 2022
https://twitter.com/stephenfry/status/1567929086613327874?ref_src=twsrc%5Etfw%7Ctwcamp%5Etweetembed%7Ctwterm%5E1567929086613327874%7Ctwgr%5E38c2cdc80ad9de5bb241f4ca79dff696ff316ef9%7Ctwcon%5Es1_&ref_url=https%3A%2F%2Fwww.nme.com%2Fnews%2Fentertainment-world-reacts-to-the-death-of-queen-elizabeth-ii-3306812
It has been a devastating 48 hours. My brother Don passed on Tuesday at 94 and today Her Majesty Queen Elizabeth II at 96.

Like Don, the Queen has been a presence all through my life as a great unifier. A shining star that will never fade in our hearts and souls. pic.twitter.com/9FKYrQQ3kN

— Sir Rod Stewart (@rodstewart) September 8, 2022
"Thank You" to Her Majesty, The Queen. She devoted her life to her country and to the service of others. I am happy I was able to say thank you to Her Majesty at this year's Platinum Jubilee.

With love and condolences to all of her family, we all celebrate her life. pic.twitter.com/K4r0mH0Kml

— Ms. Ross (@DianaRoss) September 8, 2022
We would like to send out deepest sympathy to the Royal family following the passing of Her Majesty, Queen Elizabeth II; a strong and powerful woman whose seventy year reign was served with integrity, dignity, grace and compassion. With love, Yoko and Sean Ono Lennon. pic.twitter.com/sNxcwwDlkm

— Yoko Ono (@yokoono) September 8, 2022
Queen Elizabeth was the longest serving monarch in history, behind King Louis XIV in France, after 70 years on the British throne.