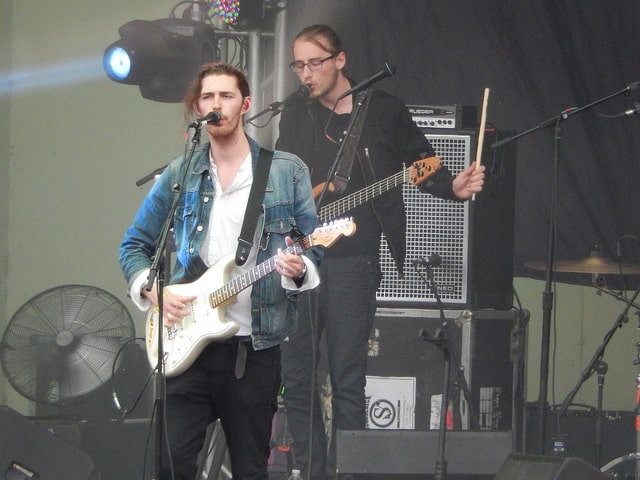 The Grammy Awards took place at the Staples Center in Los Angeles last night and Irish singer-songwriter Hozier continued his takeover of America with a breathtaking duet with Annie Lennox.
It started off with the Bray native performing his monster hit 'Take Me To Church', he then announced to the crowd "Ladies and gentleman, Annie Lennox."
He was  joined on stage by Lennox to play her version of 'I Put A Spell On You' from the '50 Shades Of Grey' soundtrack.
'Take Me To Church' has gained non-stop momentum since its release. It has been download 16 million times on iTunes, streamed 10 million times a week and Bray's answer to Jeff Buckley is one of the top played artists on Spotify.
The song has been adopted by anti-discrimination groups across the world. His self-titled debut album was released in September, beating U2′s LP Songs Of Innocence to the number 1 spot in Ireland and Hozier went platinum in America and Canada.
Hozier's worldwide anthem 'Take Me To Church' was nominated for 'Song of the Year' at the Grammys, unfortunately he lost out to  Sam Smith's 'Stay With Me'.
Controversy has surrounded the track 'Stay With Me' in the last few weeks, after the young singer was ordered to pay songwriting royalties to American musician Tom Petty.
Watch Hozier & Annie Lennox at the Grammys below.