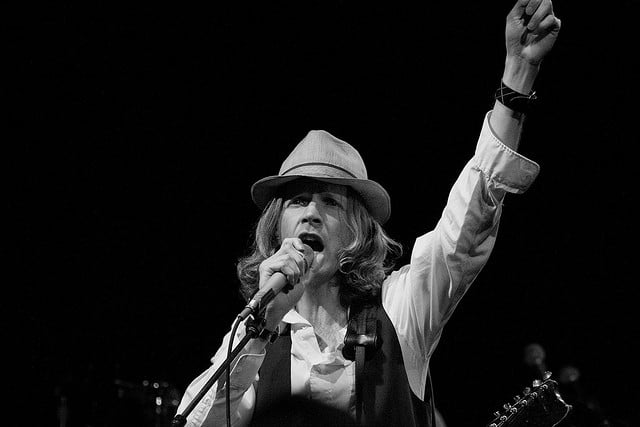 First people thanked Kanye West for giving a fresh face youngster name Paul McCartney a guest appearance on his new song, now people are asking, who is Beck?.
Last night, Beck won two prizes at the 57th Annual Grammy Awards, 'Album Of The Year' and 'Best Rock Album'. However, some Tweeters were left scratching their heads as to who this skinny blond haired guy was.
Just in case you're a total music novice, Beck is an American singer-songwriter who started performing in the mid-1980s, a multi-instrumentalist who embraces genres such as folk, hip-hop, country, alt-rock, soul, psychedelia and funk.
Beck shot to fame in 1994 with the lo-fi adopted teenage angst tune 'Loser' taken of his third album Mellow Gold.
To date he has released twelve studio albums and collaborated with musicians as diverse as his music. He's worked with Black Flag, Air, Pearl Jam and The White Stripes.
Beck was not the bookies favourite to take either award last night, for 'Album of the Year' he had very stern competition from Ed Sheeran and big Grammy winner Sam Smith.
And he won 'Rock Album Of The Year' for his LP Morning Phase, defeating The Black Keys' Turn Blue, Ryan Adams' Ryan Adams, Tom Petty & The Heartbreakers' Hypnotic Eye and U2's Songs of Innocence.
Check out some of the confused tweets (via Gigwise) below.