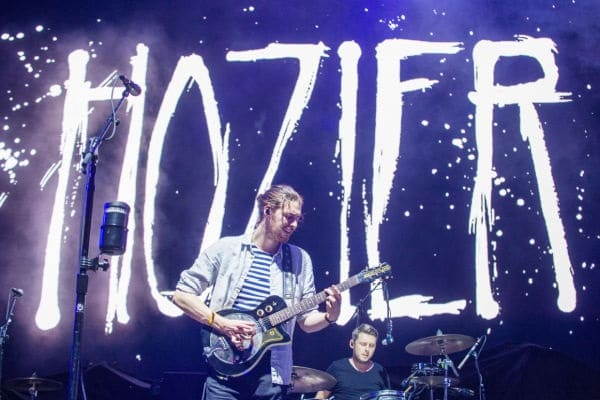 Would you like to listen to the article instead of reading it?
Hozier has joined forces with singer Noah Kahan to release a re-recording of his track 'Northern Attitude'.
Fans have been desperate for a studio collaboration between the pair, ever since Hozier joined Kahan on stage for a live performance of the track at a live show in Nashville last monh.
'Northern Attitude' was originally released by Kahan, as part of his album 'Stick Season', which arrived last year.
"something very deeply special"
This collaboration was also shared by Kahan via his TikTok account, where he added, "Unfortunately, you are no longer allowed to listen to 'Northern Attitude'… The reason is you can now only listen to the version featuring Hozier".
On the new release featuring Hozier, Noah Kahan also had this to say.
"If you know me at all, you know this collaboration is something very deeply special and important to me", stated Kahan.
"I used to sit down at the table with my guitar and just try to capture a fraction of the emotion and beauty that Hozier encapsulates in each song he writes".
He added, "It never quite worked, but each song was better for trying. To have one of my heroes performing this song with me is something I'll tell my grandkids or at least my next dog".
Check out this track for yourselves below.
Fresh from scoring another number one album in his native Ireland with 'Unreal Unearth', Hozier also announced his biggest ever show at Marlay Park, which will take place next July.
More on this here.