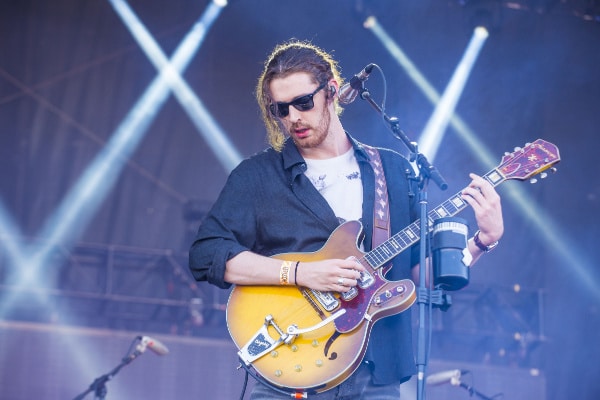 Would you like to listen to the article instead of reading it?
Hozier has landed his third number one Irish album with 'Unreal Unearth'.
Having released the album last week, 'Unreal Unearth' has outsold the entire top 5 albums in the chart combined to reach top spot this week.
The album which comprises of 16 tracks, follows a captivating theme "informed by the turbulence of the world and the fight for a better and brighter tomorrow".
It also includes singles 'Eat Your Young', 'Francesca', 'All Things End', and 'De Selby'.
"special feeling"
Expressing his delight at his latest triumph over social media, Hozier shared this message with his followers.
"It's a special feeling to receive this kind of support in your home country. A massive thank you to everyone in Ireland for all the love and support shown to #UnrealUnearth", he said. "News of this number 1 has me absolutely thrilled".
https://twitter.com/Hozier/status/1695079143744979090
As mentioned, this marks the third album to reach number one in the Irish charts for Hozier, following Hozier (2014) and Wasteland, Baby (2019).
Hozier fans can also look forward to the singer performing on home soil, when he takes his 'Unreal Unearth' Tour to Dublin's 3Arena on December 19, 20 and 22. More on that here.
Hozier On Striking Against AI
This comes just a week after Hozier had also said that he would go on strike in protest against the ongoing threat of Artificial Intelligence in the music industry.
The singer said he would consider this, as a mark of solidarity with the Writers Guild in America, and Screen Guilder's Guild, who are calling for better pay, working conditions, and that they will not lose their jobs to AI.
"Can I imagine? Yeah. Joining in solidarity if there was action on that? Absolutely", was the 'Take Me To Church' singer's reply to being asked if he would consider taking the step.
More on this story from Nova here.