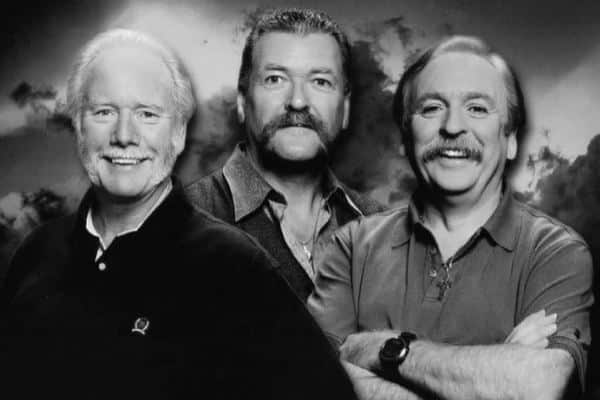 Would you like to listen to the article instead of reading it?
The Wolfe Tones have announced plans to retire next year, bringing the curtain down on a 60 year touring career.
This comes after the legendary Irish folk and rebel group confirmed dates for a show at Belfast's SSE Arena, along with two shows at Dublin's 3Arena next October.
Having initially confirmed plans to perform at the Dublin venue on October 12, the Wolfe Tones also added an extra date due to popular demand, which will also see them perform at the 3Arena on October 11.
More on this here.
"absolutely amazing"
The music legends, whose current line up comprise of Tommy Byrne, Brian Warfield, and Noel Nagle have been performing as a trio since the early noughties.
Speaking about their decision to retire next year, singer Tommy Byrne explained that this was a decision that the the trio thought long and hard about.
"I never thought that we would go on so long," he said. "It's been absolutely amazing, but I'm 80 next year and I think that would be a good time to stop".
"I brought this motion to Brian and Noel and they agreed".
Earlier this year, The Wolfe Tones also made history at Electric Picnic, after drawing in the biggest crowd every witnessed in the festival's 19 year history.
"They'd hardly want to see us playing the Picnic in wheelchairs. I'm fit and healthy but all the travelling we do, does wear you down", Byrne added.
He also revealed, "We always agreed that if one of us passed away, we wouldn't continue by getting in new Wolfe Tones to replace them".
The Wolfe Tones are perhaps best known for hits including, 'Let The People Sing', 'The Streets Of New York', 'Celtic Symphony', and 'Grace'.