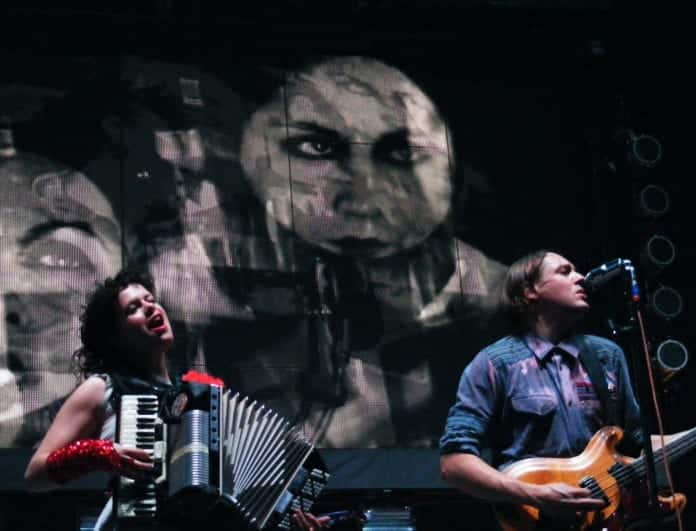 Fresh from their awesome gig at Malahide Castle earlier this month, Arcade Fire have released a new single. The Canadian rockers took to their twitter page to share the new track, 'Signs of Life'. Have a listen to it here.
What do you think of it?
Taken from their latest album Everything Now which is set to drop next month, July 28th.
It's the fifth album from the lads and was produced by the band themselves, along with Daft Punk's Thomas Bangalter and Pulp musician Steve Mackey, with co-production coming from Markus Dravs (Coldplay, Mumford and Sons).
The LP was recorded at Boombox Studios in New Orleans, Sonovox Studios in Montreal, and Gang Recording Studio in Paris.
The band are currently still touring the UK following dates here in Dublin and also Belfast.
Long considered one of the greatest live bands around, Arcade Fire released their debut album Funeral in 2004. In 2011 the band won Album of The Year at the Grammy Awards for their third studio album The Suburbs (2010).
Photo Credit: Man Alive!